update: It's official as PM Johnson previously vowed, the UK has followed Washington and others in what's emerging as an open diplomatic war on China among English speaking nations (esp. Canada, Australia, and the US):
The UK has suspended an extradition treaty with Hong Kong following the imposition of controversial new security laws on the territory by China.

Foreign Secretary Dominic Raab announced the "necessary and proportionate" measure in a statement to the House of Commons on Monday, Sky News reports.
China previously vowed to respond firmly with its own measures, though it's as yet uncertain what form this will take.
UK suspends extradition treaty with Hong Kong in wake of new Chinese security law https://t.co/MEeklRNx50

— SkyNews (@SkyNews) July 20, 2020
* * *
A day after China's ambassador to the UK Liu Xiaoming warned Britain during a testy BBC interview that it must not "dance to the tune of the Americans," London is said to be ready to move on suspending the UK's own extradition treaty with Hong Kong, following Canada and Australia making the same move.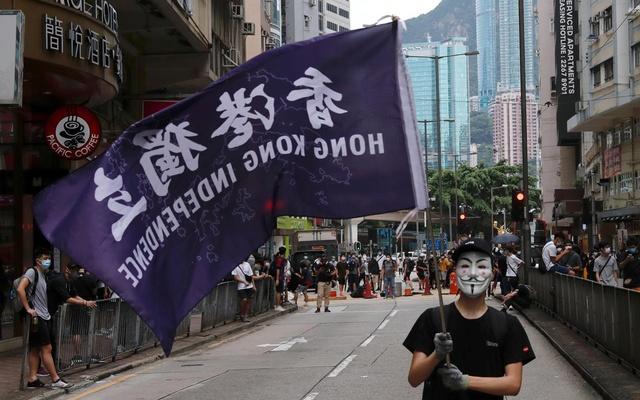 As we detailed Sunday when Ambassador Liu was confronted with shocking video which appeared to show severe human rights violations targeting the minority Muslim Uighur population, the Chinese diplomat lashed out against talk of Britain taking measures which echo the Trump administration. "You have seen what happened between China and the United States," he told the BBC. "They sanctioned Chinese officials; we sanctioned their senators, their officials. I do not want to see this tit-for-tat between China-U.S. happen in China-U.K. relations."
"I think the U.K. should have its own independent foreign policy rather than dance to the tune of the Americans, like what happened to Huawei," he said in the tense, confrontational interview during the Andrew Marr Show. And Bloomberg now reports following this exchange:
The next act is playing out Monday when Foreign Secretary Dominic Raab addresses Parliament. The top diplomat has dropped a heavy hint the U.K. will suspend its extradition treaty with Hong Kong, a former colony it handed back to China in 1997. Prime Minister Boris Johnson also weighed in on Monday ahead of Raab's statement.