---
UK Fighter Jets Intercept Russian Bombers Off Scotland Coast
Authored by Simon Veazey via The Epoch Times,
UK military jets on Oct. 14 intercepted two Russian bombers that were heading toward British airspace off the coast of Scotland, according to the Royal Air Force.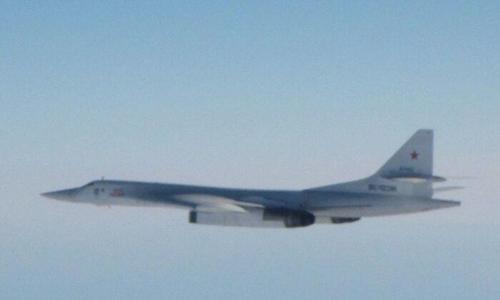 The Russian Tu-160 jets, also known as Blackjacks, were initially tracked by Norwegian jets after being picked up by a NATO radar, the RAF said in a statement.
"[Norwegian Air Force] F-16s from Bodø Airbase intercepted and visually identified the Russian aircraft, shadowing them as they continued south," the RAF said.
Two Typhoon fighter jets then took over after being scrambled from an airbase in Fife, Scotland.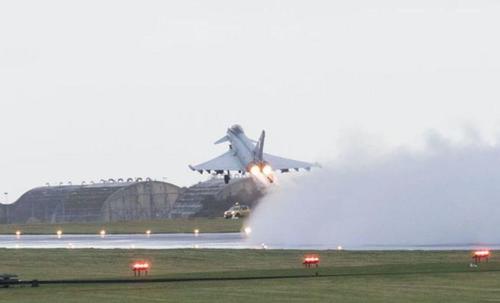 An RAF Typhoon takes off from RAF Lossiemouth in Fife, Scotland, on Oct. 14, 2020. (RAF)
Such interceptions aren't rare but reflect the ongoing strategic tussle with Russia in northern Europe and the growing military value of the Arctic region. Russian military aircraft regularly test the response of adversaries, including the United States.
"Air to air refuelling from an RAF Voyager ensured we were able to stay on task until the two Blackjacks departed from the UK's area of interest," the RAF stated.
The Blackjacks then turned north, and NATO shepherding duties handed back to the Norwegian air force.
While Russian Blackjacks were designed in the 1970s, they are still the largest and heaviest military aircraft that can fly at Mach 2, which is twice the speed of sound.
In March, U.S. jets intercepted Russian reconnaissance planes that were monitoring U.S. submarines emerging through the Arctic ice, according to a military commander who described the Arctic as the "new frontline of our homeland defense."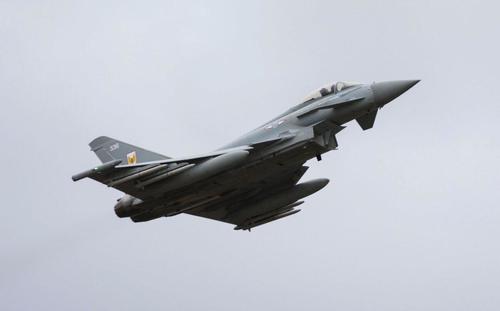 An RAF Typhoon takes off from RAF Lossiemouth in Fife on Oct. 14, 2020. (RAF)
The Russian Tu-142 bomber-reconnaissance planes didn't enter U.S. or Canadian airspace but flew for four hours, escorted by U.S. and Canadian jets, within what is known as the air defense identification zone (ADIZ).
The head of U.S. Northern Command said it demonstrates how the Arctic is becoming an increasingly contested battlespace.
With new shipping lanes potentially opening up with melting ice, and next-generation nuclear-powered ice-breakers, the Arctic, with its rich resources, is an increasingly enticing military and commercial interest.
Russia has been preparing to open up the frozen ocean to its north all year round—what it calls the Northern Sea Route—amassing the largest fleet of ice-breakers in the world, nine of them nuclear-powered.
America and its NATO allies in the past two years have started to increase their presence in the region. In May, a Royal Navy frigate joined two U.S. warships and a submarine for exercises in the Arctic.