The fighting in Libya as well as the external arms supplies fueling both sides of the conflict has become so bad that the United Nations has called an arms embargo recently in place "a joke". 
"The arms embargo has become a joke, we all really need to step up here," U.N. Deputy Special Representative to Libya Stephanie Williams said this weekend at an international security conference in Berlin.
"It's complicated because there are violations by land, sea and air, but it needs to be monitored and there needs to be accountability," Williams added, and noted further that Libya has over the past multiple months of fighting been flooded with advanced weapons.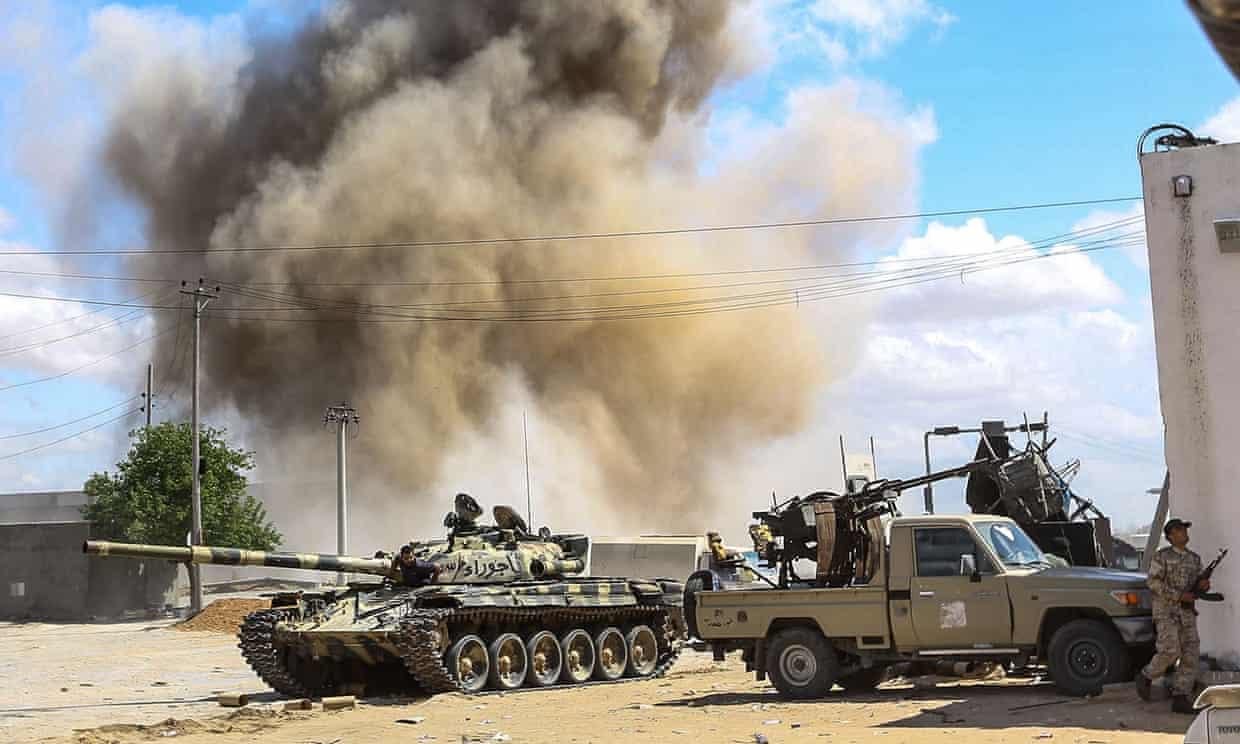 Turkey especially is now openly sending military hardware as well as national troops and mercenaries from Syria to defend the UN-backed Tripoli government against Gen. Khalifa Haftar's ongoing offensive to take the capital. 
A major conference last month also hosted in Berlin sought to shore up new commitments from backers on either side of the conflict to uphold the UN arms embargo. It also sought to impose a truce, which pro-Haftar forces refused to recognize from the start.
At this latest summit, a frustrated German Foreign Minister Heiko Maas urged EU foreign ministers to commit to monitoring the embargo closely, and to follow through with action.
"Everyone needs to know that - if they violate the embargo in future - then they violate a U.N. resolution and that this can't remain without consequences," Maas said, though without offering details on just how this would go enforced. 
Meanwhile, since January 18 a blockade of oil terminals and oil fields by groups loyal to Gen. Haftar has been in effect, which the Government of National Accord in Tripoli worries will soon cause "catastrophic financial crisis" nationwide. 
"The continuation of the shutdowns will result in a catastrophic financial crisis," Fayez al-Sarraj, head of the Tripoli GNA told reporters over the weekend. "Losses from the oil shutdowns have exceeded $1.4bn. The figure is increasing every day."
According to Al Jazeera, "The state-run National Oil Corporation (NOC) said on Thursday crude output had dropped to 163,684 barrels per day (bpd)."