---
Compromised 5G: US Intelligence Presented Germany With Huawei Dossier "Smoking Gun"
Germany's leading business daily Handelsblatt dropped a Huawei bombshell Wednesday morning which resulted in an immediate vehement denial from the Chinese telecoms giant. "Huawei Technologies has never, and will never, do anything to compromise the security of networks and data of its customers," the Chinese company insisted in response.
The German newspaper claims to have seen a "smoking gun" classified document in possession of the Federal Foreign Office which definitively links Huawei's 5G efforts with Chinese state intelligence operations to compromise Europe's security. Specifically, the leaked foreign ministry internal document cites intelligence shared by US State Department intel officials which is represented as "smoking gun" proof that Huawei remains an unsafe partner for Berlin.
"At the end of 2019, intelligence was passed to us by the U.S., according to which Huawei is proven to have been cooperating with China's security authorities," the leaked document says, according to Handelsblatt.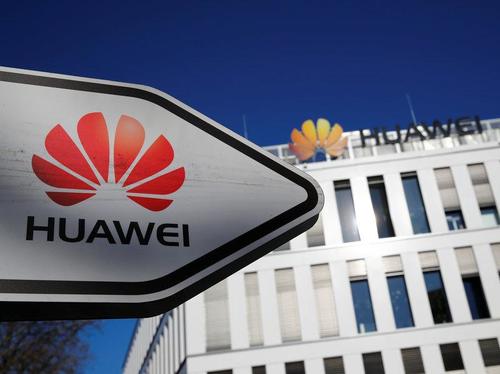 Foreign Minister Heiko Maas (SPD) consistently warned for months that Chinese spooks could exploit "back doors" or other vulnerabilities built into Huawei products and data infrastructure.
At the same time Chancellor Angela Merkal has both delayed and downplayed: "I don't think I make myself particularly secure if I completely eliminate providers in their entirety and then don't know how they develop - I am sceptical about that," she said recently at the World Economic Forum in Davos.
At the height of internal German and EU debate over calls for a blanket ban on Huawei 's 5G technology, fearing security risks and backdoor Chinese surveillance, the newspaper report is fueling fresh controversy.
Huawai added as part of its statement: "The Handelsblatt article repeats old, unfounded allegations without providing any concrete evidence whatsoever."

Handelsblatt included a small selection of what it says is the classified "smoking gun" document on its website.
The specific intelligence information shared by the US side is not contained in the report, while the German foreign ministry has not offered official comment. 
The Handelsblatt report concludes that at the very least "The Federal Government apparently knows far more about Huawei's intelligence contacts than it communicates publicly." 
The German report notes further that US Ambassador Richard Grenell, a noted China hawk, gave the German government a damning "Huawei dossier" which included the new intelligence. 
Grenell has apparently even issued the veiled threat that "we (the Americans) will be forced to examine how much information we can share with our allies if they ignore this risk."
The Handelsblatt report also appears timed to tip the scales at a crucial moment that Merkel's government and her conservative ruling party remain split on the future fate of Huawei's role in erecting next generation networks.