---
US Charges Russia With Violating Last Remaining Nuclear Arms Treaty
The United States has once again charged that Russia is endangering the last agreement left regulating the world's two largest nuclear arsenals - the New START nuclear treaty.
The Biden Administration said this week that Russia is refusing to allow on-the-ground inspections to resume, which is central to the treaty stipulation that both sides are able to ensure compliance of the other. "Russia's refusal to facilitate inspection activities prevents the United States from exercising important rights under the treaty and threatens the viability of U.S.-Russian nuclear arms control," the State Department said Tuesday.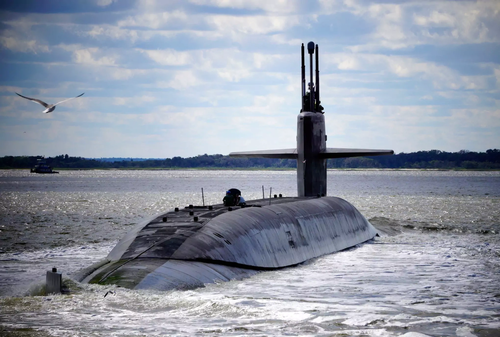 New START is being widely seen as a final frontier of badly needed US-Russia cooperation, particularly important as the Ukraine war has lately involved nuclear saber-rattling, and following the collapse of other end of Cold War era treaties such as the now defunct INF and Open Skies.
The Associated Press summarizes of the timeline: "Inspections of U.S. and Russian military sites under the New START treaty were paused by both sides because of the spread of the coronavirus in March 2020." Following this, "The U.S.-Russia committee overseeing implementation of the treaty last met in October 2021, but Russia then unilaterally suspended its cooperation with the treaty's inspection provisions in August 2022 to protest U.S. support for Ukraine."
The new US statement has urged Russia's return to the key safety guardrails of inspections: "It is all the more important during times of tension when guardrails and clarity matter most," the State Dept said.
The US position in response to Russia's complaint that full compliance to the treaty's terms has been harmed and made impossible due to US sanctions including travel restrictions, placed on Russian officials was previously stated as follows: "US sanctions and restrictive measures imposed as a result of Russia's war against Ukraine are fully compatible" with New START.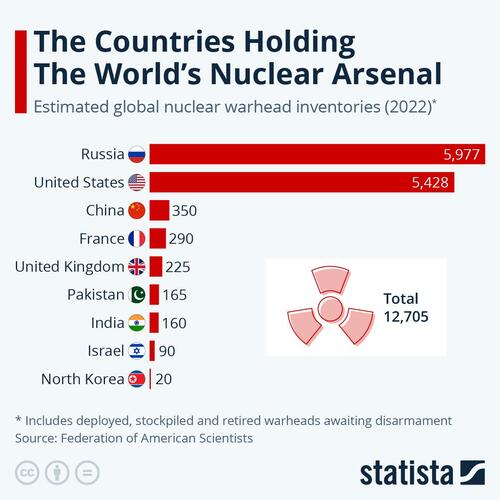 You will find more infographics at Statista
Both sides have expressed willingness to avoid escalation on concerns that the nuclear armed superpowers could enter direct conflict. However, Moscow has condemned what it says is the US fueling a full-fledged proxy war, and currently sliding into potential direct war, utilizing Ukrainian forces.
Loading...