---
US May Release Intelligence Showing China Poised To Transfer Arms To Russia
The Biden administration says it has proof that China is strongly considering supplying Russia with lethal aid amid the war in Ukraine and that it may release this intelligence to the public. 
"The Biden administration is considering releasing intelligence it believes shows that China is weighing whether to supply weapons to support Russia's war in Ukraine, U.S. officials said," The Wall Street Journal reports.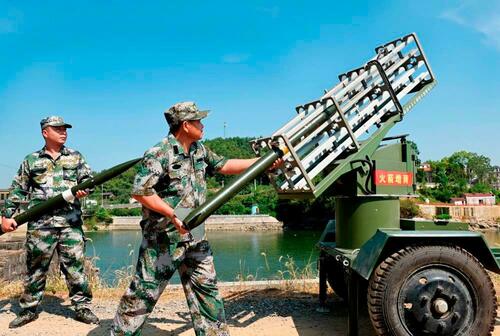 The details continue: "The discussions on public disclosure come ahead of Friday's United Nations Security Council meeting marking one year since Russia invaded Ukraine. It follows a number of closed-door appeals to China—coordinated among North Atlantic Treaty Organization allies—that culminated in a formal warning delivered over the weekend in Munich to Wang Yi, China's senior foreign-policy official, by a number of Western officials, including Secretary of State Antony Blinken and British Foreign Secretary James Cleverly."
In follow-up, Blinken told CBS News in a weekend interview the US has been "concerned" over potential Chinese military aid to Moscow. "We've been concerned from day one about that possibility," he had told "Face the Nation".
As for the types of defense aid, he said somewhat ambiguously, "There's a whole gamut of things that — that fit in that category, everything from ammunition to the weapons themselves." 
While the sources who spoke to the Journal said it's their belief that no final decision has been made, they say that intelligence - which is also possessed by Western allies - shows there's been a shift in thinking.
"Beijing had previously been cautious to confine its support to financial assistance and oil purchases, the officials said, but that stance now appears to be shifting, according to the latest intelligence assessments," WSJ continues.
A source identified only as a senior Western official described that "Until now... there has been a certain amount of ambiguity about what practical help China might give Russia." But at this point US intelligence has picked up on evidence that it's "much less ambiguous."
But, the entirety of WSJ's reporting is itself ambiguous, given that we're told the Chinese are mulling action but haven't made a final decision, and that merely the US is aware of their thinking. In reality the statements from US officials serve as a warning to Beijing, aired in the pages of the Journal.
Loading...