---
US Rejects Chinese Claim It Drove Away Destroyer Over "Illegal" Incursion
Early in the day Thursday China's military said it monitored and then drove away a US warship which had "illegally" entered China-claimed waters of the South China Sea.
The Southern Theatre Command of the Chinese People's Liberation Army (PLA) charged that the guided missile destroyer USS Milius entered waters of the disputed Paracel Islands before being warned and driven away. Washington and its allies have long rejected that these are territorial waters of China, after Beijing embarked years ago on the militarization of multiple island chains in the region.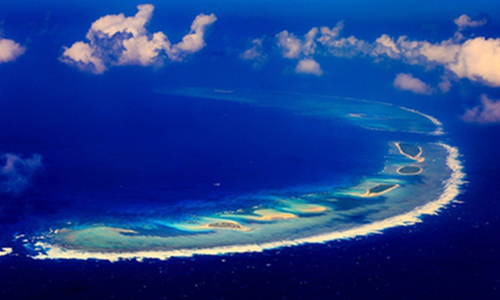 China presented that it had forced the US destroyer to exit the area, however, the US Navy's 7th fleet is rejecting the claims.
Calling it a routine operation in international waters, the US Navy's Lt. j.g. Luka Bakic responded by saying, "USS Milius is conducting routine operations in the South China Sea and was not expelled," and that "The United States will continue to fly, sail and operate wherever international law allows."
But a Chinese military spokesman is still calling it an "illegal incursion into Chinese territorial waters … without permission from the Chinese government, harming peace and stability" in the region.
"The theatre forces will maintain a high state of alert at all times and take all necessary measures to resolutely safeguard national sovereignty and security and peace and stability in the South China Sea," the PLA spokesman added.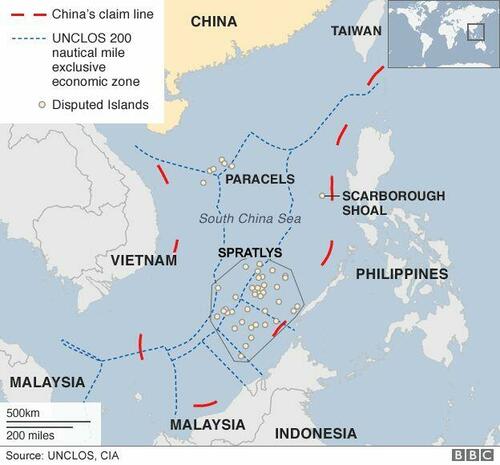 The Paracels are claimed by US allies Vietnam and Taiwan, making encounters among rival vessels turn into tense standoffs going back years.
The US side in the past has presented these as 'innocent passages' - asserting that it is the right of all vessels under international marine law as reflected in the Convention on the Law of the Sea, which means is that permission is not required to transit. But China will continue to challenge this interpretation.
Loading...