---
US & Russia Resume Stalled Nuclear Arms Talks In Finland
Russia and the United States will hold their latest round of nuclear arms control talks in Helsinki, Finland on Monday, following the last round in Austria over the summer. 
The two major nuclear powers have yet to agree on the conditions for extending what's widely considered the most significant nuclear arms reduction treaty, New START, set to expire in February 2021 if the two sides don't agree to renew it. So far ongoing talks between Moscow and Washington have failed to extend it by up to five years, despite pressure to strike an extension by America's allies.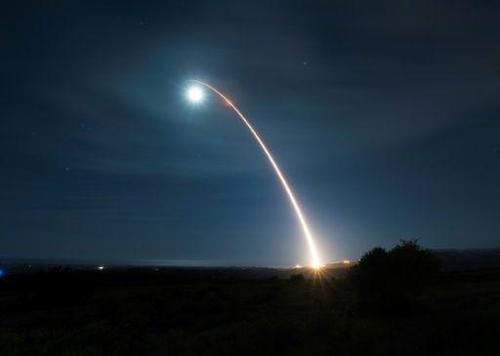 New START is the last major arms reduction agreement still in place. Over the past year the landmark Intermediate-Range Nuclear Forces (INF) Treaty as well as Open Skies - which allows for agreed upon nuclear monitoring flights over the other country's territory - have effectively collapsed after the Trump administration declared them obsolete.  
The office of the Finnish President Sauli Niinisto issued this statement: "The round of discussions on strategic stability and nuclear weapons between the United States and Russia, which began in Vienna in the summer, will continue in Helsinki on Monday," according to the AP.
"Finland welcomes the negotiators, this time (U.S.) Ambassador (Marshall) Billingslea and (Russian) Deputy Foreign Minister (Sergei) Ryabkov," the statement added. Niinisto is expected to meet with both sides after the talks.
Washington's position has been that New START and others remain somewhat obsolete given they fail to account for new leaps in missile technology, but especially because China is not involved.
Pompeo's State Department has been pushing for a new treaty that accounts for China, something increasingly looking to be unrealizable given US-China relations this summer have fallen off a cliff. Russia has said this is a separate issue that Washington has to resolve on its own.
The Vienna talks resulted in no significant progress, according to multiple accounts, also given there are other "new" issues to be dealt with apart from whether it can include China, namely space security, after both sides have lately charged the other with turning space into "a war-fighting domain".