---
US VC Firms Offer To Take TikTok Off China's Hands For $50 Billion
With Wednesday's "historic" Congressional hearing bringing the CEOs of Amazon, Google, Apple and Facebook together set to begin later this morning, Reuters has just reported that ByteDance, the Chinese conglomerate and owner of the popular social media app TikTok, is valuing the video-sharing platform at $50 billion.
That's well above rivals like US-based Snap Inc (it's $3 billion more than WeWork's 'peak' paper valuation), and a staggering 50x TikTok's projected 2020 revenue of $1 billion.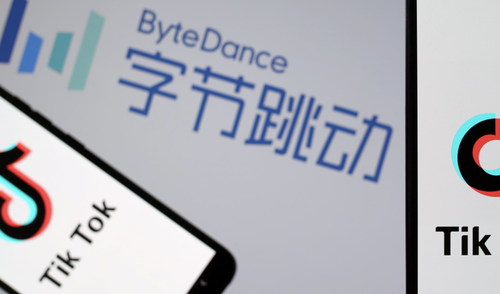 But with CFIUS ratcheting up the pressure on ByteDance to either transfer control of TikTok to a US-based entity, or risk a possible ban in its most popular market (ByteDance also owns Douyin, a clone of TikTok made for mainland Chinese audiences), several of ByteDance's venture capital backers from Silicon Valley have proposed an alternative to help protect their investments.
Which is why they're trying to convince ByteDance to join them in a bold new plan: Transfer control of TikTok to them.
Some investors of TikTok's parent company ByteDance seeking to take over the popular social media app are valuing it at about $50 billion, significantly more than peers such as Snap Inc (SNAP.N), according to people familiar with the matter.

Beijing-based ByteDance is considering a range of options for TikTok amid pressure from the United States to relinquish control of the app, which allows users to create short videos with special effects and has become wildly popular with U.S. teenagers. The app's success has helped turn ByteDance into one of only a handful of truly global Chinese conglomerates.
Shortly after the report, Trump and Mnuchin reiterated claims that the White House is "looking at" TikTok, presumably that means they're still mulling whether to ban the app based on national security concerns.
There's no word yet on whether ByteDance has agreed to the deal, or would even consider it. ByteDance's founder and CEO Yiming Zhang has reportedly - according to Reuters - discussed with other executives valuation projections for TikTok that exceed the $50 billion number, according to Reuters' sources.
This may be hard to believe, but ByteDance was reportedly valued at as much as $140 billion earlier this year when one of its shareholders, Cheetah Mobile, sold a small stake in a private deal, according to one of Reuters' sources. We're going to need to see some attribution, however, before we simply accept that as fact.
TikTok's internal projections reportedly put the app's projected revenue for 2021 at $6 billion, a breakneck pace of growth that's also somewhat difficult to believe considering the circumstances. Hundreds of the world's largest and most reliable companies don't feel comfortable offering year-end projections, but ByteDance is so sure it's going to see 6x revenue growth in a year?
Reuters describes BD as "one of the few truly global Chinese conglomerates," and that sounds reasonable enough. But so much of that growth is dependent on TikTok and Douyin (the Chinese-language counterpart we noted above). If the House joins the Senate in passing a bill barring the app from any work-related devices used by federal employees, that certainly wouldn't be great for advertising. And other major American tech companies are also wary.
According to Reuters insider sources, BD is scrambling to "ringfence" TikTok's operations from the rest of the company, and has even considered setting up a series of US-based entities that could assume control of just the US-based business.
As China subtly tries to court Congressional Democrats away from supporting the Trump Administration's hard-line stance against TikTok, the CEO of TikTok has released a timely statement on 'fair competition' in big tech.
CEO: "At TikTok we welcome competition. .. But let's focus our energies on fair and open competition .. rather than maligning attacks by our competitor – namely Facebook – disguised as patriotism and designed to put an end to our very presence in the US."https://t.co/5fRc53E9zc

— Carl Quintanilla (@carlquintanilla) July 29, 2020
However, it's not clear whether this would be enough to mollify Nat Sec hawks concerned about the app's vulnerability to CCP infiltration.
If a deal for the whole of TikTok cannot be reached, ByteDance is exploring divesting only TikTok's U.S. operations, one of the sources said. It is not clear what such a deal would be worth and what ties TikTok in the United States would maintain with its global operations.

There is no certainty that ByteDance will agree to any deal, the sources said. It is pushing ahead with structural changes that will further ringfence the U.S. business of TikTok from its global empire, the sources added. These changes could include a new holding company for TikTok and an independent board, one of the sources said, cautioning that no decision has been made. The company has already separated TikTok operationally from its other apps through dedicated teams.
As lawmakers prepare to scrub the floor with Mark Zuckerberg over his refusal to kowtow to the SJWs, will any of these same Democratic lawmakers have the courage to stand up to China?