---
"We Expect Substantial Market Resistance": Wall Street Slams Moderna's COVID-19 Vaccine Pricing Plan
Last night, the FT reported - and we shared - that Moderna was planning to price its COVID-19 vaccine, which has only just started Phase 3 clinical trials, at $50-$60 per course - a price that would be substantially higher than the estimated price-per-course for rival candidates being tested by AstraZeneca and the University of Oxford, and Pfizer and BioNTech.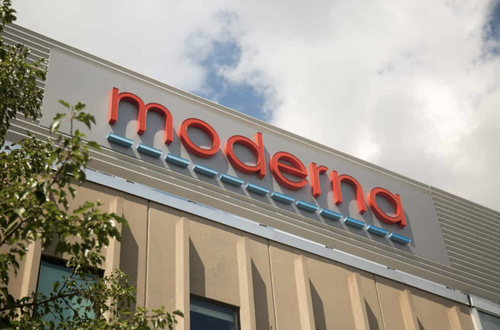 That led to substantial backlash overnight, as political activists and market analysts warned that charging such a premium could create serious optics-related problems, considering that the US government has pumped nearly $1 billion into Moderna, sending its stock to absurd new highs, and transforming its top executives - including founder-CEO Stephane Bancel - into billionaires. You're telling us these same executives who have profited so handsomely from insider sales of Moderna shares....
Moderna insider selling in red pic.twitter.com/URkKwvUqoO

— zerohedge (@zerohedge) July 27, 2020
...are going to turn around and charge the American taxpayers, whose finances have deteriorated significantly since the start of the pandemic, a difficult-to-justify premium?
Let's be clear: Moderna doesn't even have a product yet. But that hasn't stopped Moderna, or Moderna's rivals, from striking lucrative deals with foreign governments, along with their own. On Wednesday, Sanofi and GSK announced an agreement with the UK government to supply up to 60 million doses of COVID-19 vaccine, according to a press release.
And the US recently entered into a record-breaking deal with Pfizer for $2 billion.
Unsurprisingly, Wall Street analysts lined up to criticize Moderna's pricing plan on Wednesday morning. The plan is "likely to get pushback," according to an analyst at HC Wainwright.
Despite data published last night showing the vaccine's 'generally positive' results in monkeys, Moderna shares were flat on Wednesday.
"We expect substantial market resistance to the proposed $50-$60 price per course of treatment," Wainwright analyst Robert Burns wrote in a note.

"Charging a premium price for a vaccine that has received such a high degree of federal financial support may be considered particularly difficult to justify at this juncture".
The pandemic presents drugmakers with "a golden opportunity" to alter the public's perception about greedy drug companies embodied by the currently jailed Martin Shkreli, one analyst at BMO said. However, by appearing to gouge the public on its vaccine, Moderna's pricing plan "flies in the face of such an opportunity."
BMO added that Moderna's reported price tag is "significantly higher" than the $40 the US will pay for BioNTech and Pfizer's BNT162 regimen. The analyst had been modeling $44 for a course of treatment with MRNA's vaccine.
As data from the so-called "monkey trials" shows mostly positive results, analysts praised the positive T-cell responses and the lack of any signs of vaccine-associated respiratory illness.
A Moderna spokeswoman wouldn't confirm the prices being explored: "We are having discussions with a number of governments and governmental entities about potential supply of mRNA-1273. These discussions are private and as such we cannot comment, given the confidential nature of the discussions and contracts."
Trial balloons like this one aren't uncommon in the business world. Now we wait to see whether Moderna was happy with the feedback it received on the pricing plan, or whether it's planning to drop the price.