---
The 10th mens Rugby World Cup has kicked off in France and is running until October 28.
A total of 48 games will take place over seven weeks in nine venues across the country, with the final match in the Stade de France, north of Paris.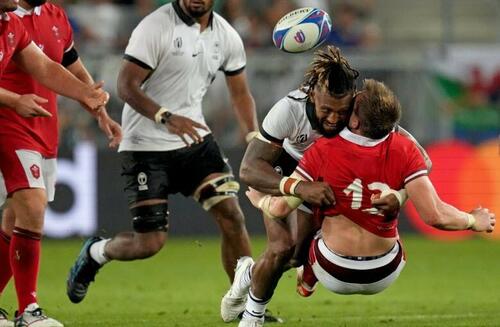 To mark the occasion,Statista's Anna Fleck created the following chart taking a look at how the sport's fanbase compares across six of the competing nations.
You will find more infographics at Statista
According to the latest wave of Statista's Consumer Insights survey, 33 percent of sports fans in France follow rugby competitions and/or teams.
This figure is fairly similar to that of Australia (34 percent), but significantly higher than in the UK (25 percent).
Among the nations analyzed, rugby is most popular among South Africans, with 51 percent of respondents saying they watched it.
No data was available for New Zealand and Ireland... but we suspect it was even higher.
Loading...