---
White House Approves Three Arms Sales To Taiwan As China's 'Retaliation' Threats Escalate
Multiple sources have told Reuters that the Trump administration is proceeding with the sale of three weapons packages to Taiwan, a move resulting in a formal threat of retaliation based on statements of the Chinese embassy in D.C.
This follows September reports that the US was looking at no less than seven different weapons systems to Taiwan, and now Congress has been officially notified about three of these by the White House. 
They include long-range missiles made by Boeing, a Lockheed Martin produced truck-based rocket launcher, and external sensor pods for F-16 fighter jets. These are expected to be the first of more to come.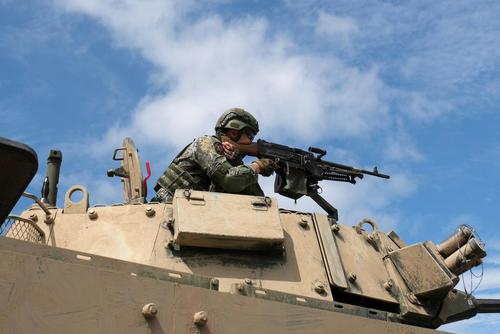 Reuters further hinted at what may be next for State Department approval: 
Notifications for the sale of other weapons systems, including large, sophisticated aerial drones, land-based Harpoon anti-ship missiles and underwater mines, to deter amphibious landings, have yet to reach Capitol Hill, but these were expected soon, the sources said.
Predictably this was immediately met with a Chinese foreign ministry spokesperson slamming the arms transfers as a violation of China's sovereignty and security, and a further call for the deals to be immediately canceled, accompanied by a vow of "retaliation" - though without specifying the form that would take.
At last week's annual US-Taiwan Defense Industry Conference, which was reported as taking place virtually, US officials had urged the Taipei to approve more for defense spending.
In comments at a separate event last week, National Security Advisor Robert O'Brien said, "You can't just spend 1 percent of your GDP [gross domestic product], which the Taiwanese have been doing – 1.2 percent – on defense, and hope to deter a China that's been engaged in the most massive military build up in 70 years."
O'Brien proffered a strategy that militarily Taiwan needs to "turn themselves into a porcupine" because ultimately "Lions generally don't like to eat porcupines."