---
White House Denies Report China Seeking Spy Base In Cuba, But Menendez Demands Answers
China is seeking to establish a spy base in Cuba in order to better eavesdrop on the United States, in an alleged plot which is reminiscent of Cold War intelligence maneuvering among great powers.
Beijing is reportedly in direct talks with the Cuban government, with The Wall Street Journal being the first to report Thursday that the two had reached a "secret agreement" to establish the base. However, hours later in a press briefing White House National Security Council spokesman John Kirby rejected the report as inaccurate. 
Some of the details in the WSJ report included that the deal had been arranged for "several billion dollars" and that China would gain an edge in sweeping up communications of US military bases in the southeast United States, given Cuba lies a mere 100 miles from the US.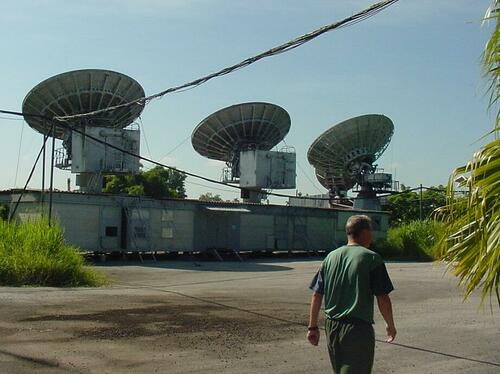 As is usual for such sensitive intelligence matters, the current reports are sourcing to unnamed US officials. China did not comment, but a Cuban official suggested it's another baseless Washington smear campaign. 
Veteran Cuban diplomat Jose Cabanas tweeted the WSJ story and commented--
Sorry guys, you are not recovered yet from "sonic attacks" and "20 000 troops in Venezuela" fiasco and you are trying to demonize Cuba again. Don't you feel shame from time to time?
And according to Kirby's comment as cited in Reuters:
"We have seen the report. It's not accurate," John Kirby, spokesperson for the White House National Security Council, told Reuters. But he did not specify what he thought was incorrect.

He said the United States has had "real concerns" about China's relationship with Cuba and was closely monitoring it.
Hours after the WSJ report, Politico while relying on two senior US officials said that China and Cuba are in "talks" for the Caribbean island-nation to host a spy base, but the suggestion is that it's only preliminary. 
In Congress, naturally the China hawks (who also tend to be in favor of a muscular policy on Cuba) seized on the story, with Democratic Senator Bob Menendez, who serves as chairman of the Senate Foreign Relations Committee, saying that if accurate this would mark "a direct assault upon the United States."
"So I hope the administration will think about how they'll react, if it's true," he told a press briefing. The report comes months after the early February Chinese 'spy balloon' shootdown which triggered spiraling US-China relations. 
Loading...