---
White House Responds To Poland Sending Jets To Ukraine
The Biden administration has responded to Poland's Thursday announcement that it will be transferring about a dozen or more MiG-29 jets to Ukraine. As we reported earlier, President Andrzej Duda's move was no doubt calculated in hopes of tilting the momentum of the political debate in Washington in favor of supplying planes.
National Security Council Strategic Communications Coordinator John Kirby said Thursday afternoon in response to Warsaw's decision, "It doesn't change our calculus, with respect to F-16s."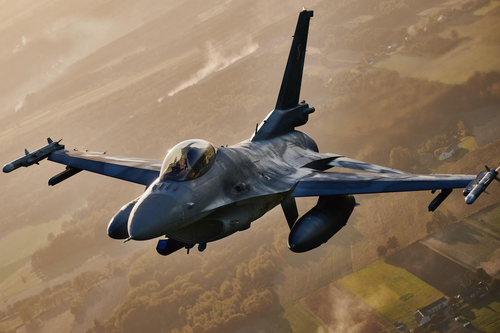 He added in the press briefing: "It's not on the table right now. And an announcement by another nation to provide fighter aircraft does not affect, and does not change, our own sovereign decision-making."
President Biden had just a month ago said that F-16s were off the table "for now" as pressure began growing within Congress to approve the jets.
However, new fighters could take years to send, while older jets would likely take around a year or more - given also military officials have indicated at least that amount of time to train Ukrainian pilots on the American-made systems.
Thursday's announcement makes Poland the first NATO country to fulfil Zelensky's repeat requests for fighter jets since the war began. Given Ukraine already operates the Soviet-made planes, it's expected they'll be in use right away against Russia.
President Duda specified that an initial four MiG-29s will be delivered "within the next few days" and that the rest would come after they go through servicing and maintenance. 
The Associated Press notes that the total to be transferred could be more than a dozen: "The Polish word he used to describe their number can mean between 11 and 19," according to the report.
Loading...