---
Xi Jinping Tells Elite Troops "Prepare For War" As US Destroyer Sails Through Taiwan Strait
China has again put its military in a "high state of alert" after two US Navy warships recently sailed through the Taiwan Strait. Late last week the US destroyer John McCain sailed near the disputed Paracel Islands administered and militarized by China, upon which the PLA military warned the US to "halt its provocations".
The latest incident was Wednesday, when the Arleigh Burke class guided-missile destroyer USS Barry passed through the strait. Washington was quick to emphasize that it was a "routine transit" like others toward the purpose of peaceful 'freedom of navigation' operations, while Beijing once again denounced the "trouble-stirring statements and moves".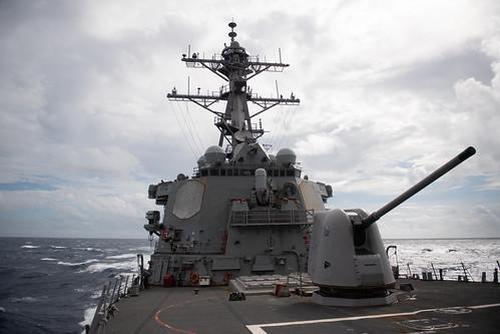 State-backed Global Times said the USS Barry transit resulted in assets from China's Eastern Theater Command being mobilized. It "organized naval and air forces and tracked and monitored the USS Barry destroyer for the entire course when the U.S. warship sailed through the Taiwan Straits on Wednesday," according to GT.
The PLA's Senior Colonel Zhang Chunhui said: "We sternly urge the U.S. to stop making trouble-stirring statements and moves. The command forces are always on high alert in resolutely safeguarding national sovereignty and territorial integrity, as well as peace and stability in the Taiwan Straits."
These latest tensions based on US presence in the contested sea lanes cased the PLA military to be put on alert. While this is nothing new Chinese President Xi Jinping's language has grown more threatening in referencing talk of war.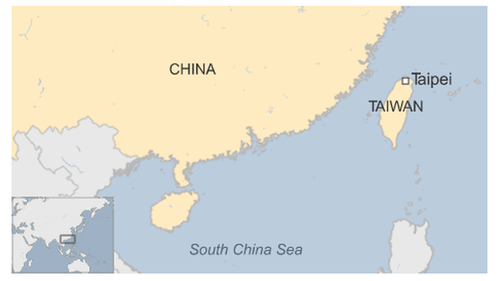 While touring a military base at Chaozhou City in the southern province of Guangdong Xi is reported to have told the elite troops to "maintain a state of high alert" and "put all (their) minds and energy on preparing for war".
This also comes at a moment of fresh reports the Trump administration has authorized three types of major weapons sales to Taiwan, which China has condemned as a violation of the long-standing 'One China' status quo. More advanced weapons are also under consideration, thus the threats out of Beijing are only expected to grow more fierce.