---
Xi Jinping's Blueprint For A China-Centric World Order
Authored by The Jamestown Foundation via OilPrice.com,
The PRC Law on Foreign Relations, enacted by President Xi Jinping, aims to strengthen China's global position and challenge the Western-led world order.

This law also enshrines Xi's control over diplomatic and national security policies and introduces legal measures for retaliation against perceived threats to China's interests.

Critics argue that the law could harm China's international image, particularly with global businesses, and raises questions about Beijing's commitment to international laws and norms.
Chinese President Xi Jinping has promulgated a new law on foreign affairs to legitimize tough measures that Beijing is taking against the "bullying" of the "hegemonic West." The statute, "The Law on Foreign Relations of the People's Republic of China (PRC)," which took effect on July 1, will also anchor the supreme leader's long-standing aspiration to build a China-centric global order that will challenge the framework established by the US-led Western Alliance since the end of World War II. The law also codifies the total control that Xi, who is Chinese Communist Party (CCP) General Secretary and Chairman of its Central Military Commission (CMC), exercises on all policies regarding diplomacy and national security (People's Daily, June 30; Xinhua, June 28). The law states that the PRC "stays true to the vision of common, comprehensive, cooperative, and sustainable global security, and endeavors to strengthen international security cooperation and its participation in mechanisms of global security governance." It stresses Beijing's right to "take corresponding countermeasures and restrictive measures" against acts that violate international law and norms and that "endanger China's sovereignty, security and development interests." The official Global Times said the statute was a response to "new challenges in foreign relations, especially when China has been facing frequent external interference in its internal affairs under the western hegemony with unilateral sanctions and long-arm jurisdiction" (The Global Times, June 28). The legislation legalizes measures such as counter-sanctions and blacklisting of foreign nationals and institutions in retaliation against similar measures that the US and other Western countries have taken against PRC firms (New York Times Chinese Edition, December 16, 2022).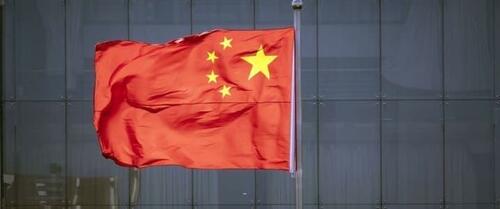 Observers have noted, however, that the latest demonstration of Beijing's alleged "wolf warrior diplomacy" could hurt China's international image, particularly among multinationals still interested in the PRC market (China Briefing, June 29). Earlier this year, the promulgation of a counter-espionage law already places businesspeople from different countries in a potentially compromising situation (South China Morning Post, June 17). This is due to the fact that Beijing has its own and unique interpretations of what constitutes "spying" or "leaking of state secrets." Public security authorities have since the spring cracked down on a number of multinational due diligence companies as well as firms that handle accounting and other sensitive financial data of Chinese concerns. The CCP administration has also restricted the activities of American IT firm Micron in an apparent tit-for-tat response to Washington's efforts to punish Chinese IT firms with links to national security and military units (Indopremier.com, July 1; fdiintelligence.com, May 10).
Yet another problem raised by foreign governments and China-based chambers of commerce is that while the new law claims that Beijing abides by the charters of the United Nations as well as all international law, well-known global practices such as freedom of information, disclosure of the holdings of shareholders and open bidding for contracts are not often observed by PRC cadres. Moreover, the Xi leadership's emphasis on respecting the territorial integrity of nations big and small seems to be at variance with its refusal to condemn Russia's invasion of Ukraine. The People's Liberation Army's (PLA) no-holds-barred flexing of its muscle in the Taiwan Strait, the Sea of Japan and the South China Sea also detracts from Beijing's commitment to upholding international laws and global norms. The PRC's claims to owning 90 percent of the South China Sea has been repeatedly challenged by UN and authoritative international law bodies such as Court of Final Appeal in the Hague (SCMP, June 17; Center for Strategic and International Studies, May 11).
It is understood that the Xi administration wants to demonstrate China's diplomatic clout at a time when it is meeting setbacks on various foreign-policy fronts. The so-called "coup attempt" by the Wagner mercenary group against the Kremlin in late June has undermined the strength of Russia in general and President Vladimir Putin in particular (abc.net.au, June 27). While Beijing has continued to offer rhetorical support to Moscow, the declining power of the Russian Federation – seen as a key ally in Xi's apparent bid to set up an "axis of autocratic states" that includes countries grouped under the Shanghai Cooperation Organization and the BRICS mechanism – has hurt Beijing's ability to counter the challenge of the US and its allies in Europe and Asia (Radio Free Asia, June 29; Radio French International, June 27). The enhanced defense cooperation between the US and India which was reached during Prime Minister Narendra Modi's visit to Washington last month (June) has also hurt Beijing's apparent efforts to prevent India from becoming part of what it sees as a "Asia NATO" (Zaobao.com.sg, June 26; Radio French International, June 26; VOAChinese, January 23). India is a long-standing member of the Quad Group of nations (US, India, Japan and Australia) whose aim includes curbing Chinese expansionism in the Indo-Pacific Region. Instances of defense cooperation between India on the one hand, and Japan, Vietnam and the Philippines on the other, have also increased exponentially.
The Xi administration's tough response to the "anti-China containment policy" supposedly spearheaded by Washington seems to contradict efforts by Beijing to reassure multinationals that the PRC will continue to push forward the open-door policy begun by Great Architect of Reform Deng Xiaoping in 1978. At the opening of the "Summer Davos" global forum in Tianjin in late June, Premier Li Qiang, deemed a protégé of Xi's, appealed to particularly Western investors to come to the PRC. "The world economy is in a critical phase of upheaval," Li said. "We should not return to isolation" (Deutsche Welle Chinese, June 28; Xinhua, June 27). However, Li, whose portfolio is the Chinese economy, did not spell out new measures to attract foreign capital. Promises made earlier by Beijing regarding the liberalization of control of foreign-exchange movements and other measures deemed to restrict the business opportunities of multinationals have yet to be honored.
International observers have raised the question of whether the Foreign Relations Law is mainly geared toward consolidating Xi's Mao-like status as "core of the party for life." According to Sinologist Minxin Pei, while the statute "provides Beijing a legal instrument to impose sanctions on its adversaries in the future…  Beijing does not need this legal instrument to punish its adversaries" (Note 1). Recent clampdowns exercised by the Xi leadership against American companies and other multinationals show the CCP administration already possesses a formidable toolbox to retaliate against sanctions that Western countries have imposed on the PRC. Coming hot upon the heels of the "insurrection" by the Wagner Group in Moscow, the added authority that the new law has given Xi seems an indication that the supreme leader wants additional guarantees against real and potential threats to his "core for life" status (Foreign Affairs Chinese, September 6, 2022). Indeed, since the days of late chairman Mao Zedong and master reformer Deng Xiaoping, the tradition has been well-established that the No. 1 leader in the party has sole responsibilities in formulating foreign and national-security policies, particularly regarding major countries and regions such as the US, Russia, Japan and the EU.
In light of Xi's controversial decisions to back up his good friend Vladimir Putin and to engage in breakneck competition with the US-led "anti-China" coalition, it is possible that the top Chinese leader feels the need to take cover under a new legislation. In the past few months, Chinese social media has circulated many voices in opposition to Xi's support of the Putin war effort against Ukraine. According to the Japanese pollster Genron-npo, "over half of Chinese people are either opposed to Russia's invasion of Ukraine or feel it is wrong." Additionally, Chinese social media has circulated a note said to be written by former vice-foreign minister Fu Ying opposing the CCP administration's vehement anti-US stance. Ambassador Fu reportedly raised the question of "which countries will stand with China once it is mired in ferocious confrontation with the Americans." (Aljazeera, March 31; VOAChinese, March 29; Genron-npo-net, November 30, 2022). While the most urgent problems facing young and old Chinese concern unemployment and the diminution of social-security benefits, Xi might want to divert attention from domestic economic woes to his alleged overseas achievements.
From more perspectives than one, then, the Law on Foreign Relations serves to legitimize – and reinforce – foreign policy goals set by Xi since he came to power in 2012. These have included the "Great renaissance of the Chinese nation" (which includes a much bigger say for China in setting rules of the road in areas stretching from finance to global geopolitics); the Belt and Road Initiative; and the construction of an alliance of non-Western states which find themselves constrained by the US-led world order. To the extent that Chinese ambitions to be at the front ranks of technology, including semiconductors and AI, have been frustrated by boycotts imposed by the US and its allies, Xi's ambitious power projection has met with formidable pushback. The BRI has for the past three years performed poorly due to the failure of Chinese banks and conglomerates to adequately finance cross-continental projects whose economic viability is doubtful. The displays of assertiveness by both Moscow and Beijing has consolidated defense cooperation among NATO states – as well as efforts by NATO leaders to boost defense cooperation with American allies in Asia such as Japan and South Korea. Irrespective of the success of the Law on Foreign Relations, it has indirectly shown up the vulnerability of President Xi's fire-spitting, highly ambitious foreign-policy goals.
Loading...