---
Big Mac & Paperwork: Businesses Making Patrons Waive Right To Sue If They Get Sick
In another example showing how the food, beverage, and service industry — which typically relies on close contact between staff and patrons — may never look the same post-COVID, customers may soon find themselves weighed down with paperwork the next time they want to grab a burger.
"As businesses reopen across the U.S. after coronavirus shutdowns, many are requiring customers and workers to sign forms saying they won't sue if they catch COVID-19," AP reports.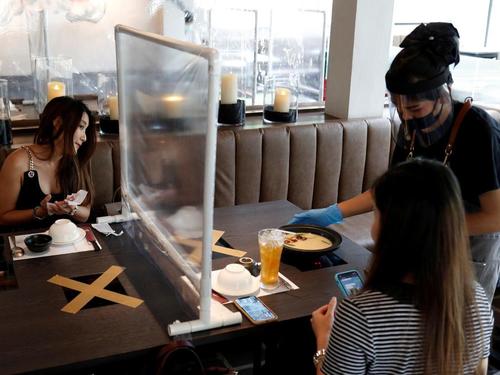 In some instances across various states, small business have been wiped out if a single employee or patron in the past tested positive for coronavirus, and typically endure a lengthy reopening delay if at all.
Businesses increasingly fear they are open to lawsuit even if they follow CDC safety guidelines for reopening, but especially if there's a lapse in terms of social distancing measures, also at a moment federal and state recommendations can be confusing and at times contradictory.
State and local officials may also move to codify such waiver requirements into law, taking the example of something Trump recently implemented in order to safely hold campaign rallies ahead of November.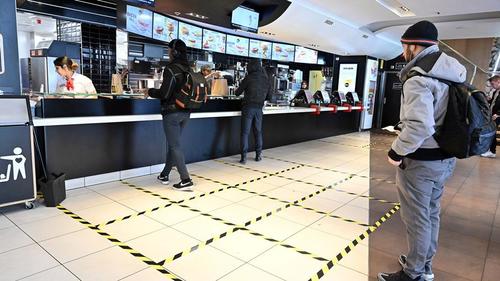 The AP describes:
The liability waivers, similar to what President Donald Trump's campaign is requiring for people to attend a Saturday rally in Tulsa, Oklahoma, would protect businesses in states that don't have liability limits or immunity from coronavirus-related lawsuits.

So far, at least five states — Utah, North Carolina, Oklahoma, Arkansas and Alabama — have such limits through legislation or executive orders, and others are considering them. Business groups such as the U.S. Chamber of Commerce are lobbying for national liability protections.
Essentially any service establishment could legally require all incoming patrons to sign a form saying they won't sue if they get sick.
However, service employee unions have already spoken out against mandating such policies, given it would weaken workers' rights and protections. The fear is that companies could more easily be protected in cutting corners with a legal document in place.