---
How The Super Rich Are Preparing For The Coronavirus
The interesting thing about the coronavirus is that its a problem that uniquely affects everybody. And as there's no vaccine even close to ready, that means that the super rich are left scrambling to fend for themselves against a problem they can't just throw money at and solve.
The super rich are bracing for an outbreak in the U.S. in the same way that every else is. While some of them may be calling hospitals that they help donate wings to instead of speaking to their local family physicians, according to Bloomberg, there really isn't really a solution that the super rich can afford that others can't. As many know, for now, it boils down to washing your hands and being careful, the same way you would while trying to avoiding the normal flu.
Ken Langone, the co-founder of Home Depot Inc., called a top executive and a top scientist at NYU Langone Health with his inquiries. He was told what the rest of us have been told, regardless of whether or not it's the truth:
 "What I've been told by people who are smarter than me in disease is, 'As of right now it's a bad flu.'"
He says he'd expect "no special treatment" if he had to return home and head to NYU Langone. Sure, and the rest of us speak with top executives and top scientists there all the time...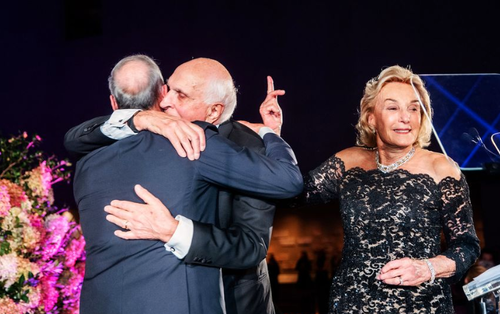 Like the rest of the world, many billionaires are simply just washing their hands more. Others are preparing private plane rides out of town, consultations with world-leading experts and access to over the time medical care. 
Jordan Shlain, an internist and managing partner of Private Medical, a high-end concierge service said: 
"It's been a full-on war-room situation over here. The company is procuring hundreds of full-body coverings for work that includes visits in San Francisco, Silicon Valley, Los Angeles and New York. We have to beg, borrow or steal. Well, not steal -- beg, borrow and pay."
Tim Kruse, a doctor that makes house calls in Aspen, Colorado, said:
"The wealthy aren't going to necessarily have access to things that the common person is not going to have access to. But that hasn't stopped them from asking if they can get their hands on a coronavirus vaccine. The answer is no. They just want to know."
Finally, a virus that's worried about solving inequality...
A co-founder of a major hedge fund said he might fly to a house he has in Italy, quickly becoming the epicenter of the outbreak, if everyone starts to hunker down because plane tickets would likely be cheaper. 
Charles Stevenson, an investor who was the longtime board president at a Park Avenue co-op that's home to several billionaires, said: 
"I don't feel concerned at the moment -- it's not near me right now. If people in the village have coronavirus, I'd get out of here. I'd fly to Idaho and close myself off in a cabin."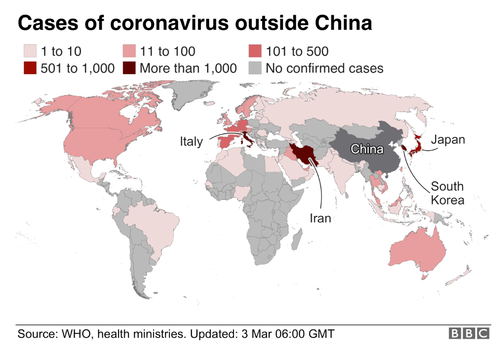 Mitchell Moss, who studies urban policy and planning at New York University, said that shacking up with your significant other as a result of a lockdown could lead to unexpected consequences:
"This is going to destroy the marriages of the rich. All these husbands and wives who travel will now have to spend time with the person they're married to."
But despite the super rich now being faced with many of the same problems everyone else has (both the virus AND their marriages), they still have some advantages. Jewel Mullen, associate dean for health equity at the University of Texas at Austin's Dell Medical School concluded: 
"Resources like money and transportation and information give people head starts on protective and preventive measures, and can help create more comfortable scenarios for people to cope with disaster. That's where you really get to see disparate needs."