---
"It's Total Panic" - Store-Shelves Empty As Virus-Spread Sparks Panic-Buying Food & Masks Across Italy
Update (1050ET): It's not just food. As Bloomberg reports, in the tiny hamlet of Cassago Brianza, half way between Milan and Lake Como, Giovanni Casiraghi was taken aback to find a long line of customers waiting when he opened his industrial equipment store on Monday morning.
They all asked for the same thing: a mask typically used in building sites or factories.
In less than 30 minutes, he had sold more than 500 of them.
"We sell industrial equipment and I know most of our clients, so I was astonished when people I've never seen before asked for these professional masks," the 71-year-old said.

"Someone told me that I was one of the few shops to still have protective masks. Panic is spreading even here, far from the epicenter of the outbreak."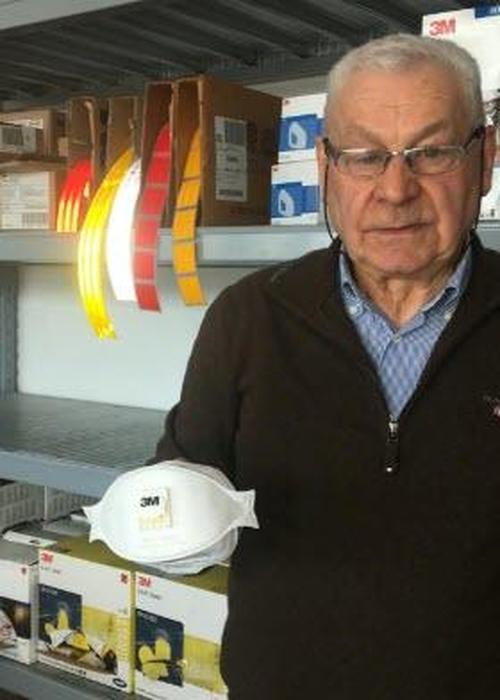 Giovanni Casiraghi at his industrial equipment store in Cassago Brianza.
"It's total panic," said Michela, whose family owns the L'Arte del Panino bar in west Milan.

"There have been very few clients today. And we have to shut down the bar at 6 p.m." She declined to give her last name.
*  *  *
As Summit news' Paul Joseph Watson detailed earlier, people in several regions of Italy have reacted to coronavirus spreading throughout the country by panic buying, leaving some store shelves empty.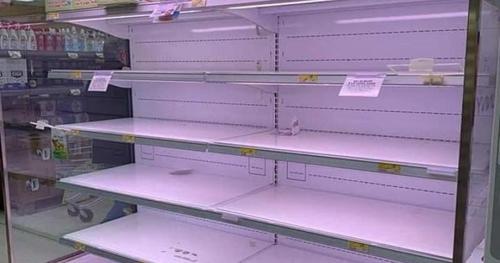 With more than 220 people infected, Italy has the most coronavirus victims out of any country in Europe. Seven people have died.
Footage out of Milan shot yesterday shows some products almost or entirely out of stock.
🦠This is a supermarket in Milan. Sunday, February 23rd, 7:30pm. Hard to explain #coronavirus #CoronavirusOutbreak #coronavirusitalIa #coronaviruslombardia pic.twitter.com/JfgeXg4gl8

— LorenzoDeVidovich (@ldv_ldv) February 23, 2020
Ma in che senso ? #COVID19italia #coronavirus pic.twitter.com/ENEV848vMG

— Sairy_94 (@Tupa_94) February 24, 2020
Some residents flippantly likened the situation to a "zombie apocalypse."
Ma che bello vivere un apocalisse zombie.#coronavirusitalia #Milano #coronavirus #COVID19italia #Esselunga #COVID19 #WuhanCoronavirus pic.twitter.com/I8h1gFyfoS

— Raffaele W.F. (@ralph090) February 24, 2020
#coronavirusitalia #milano oh my pic.twitter.com/5YvdzaxA1R

— marco (@mrvnbz) February 23, 2020
Italians hoarding 'essentials' to survive #coronavirus#coronavirusitalia #COVID19italia pic.twitter.com/mgHVu0MUfk

— Antonio García (@media_maquina) February 23, 2020
Lock downs are in place in the regions of Lombardy and Veneto, with 50,000 people being unable to leave without special permission.
Numerous museums, cinemas, bars, businesses and schools have also shut down and sporting activities have been suspended.
The Venice Carnival was also cancelled, while designer Giorgio Armani streamed his Milan Fashion Week event from an empty theater.
The panic is largely being driven by the speed at which coronavirus cases in Italy jumped from just 3 on Thursday to over 220.
"There is panic and a surreal atmosphere," said Melinda Baret, a Filipino woman working in Milan as a domestic helper.

"I'm traveling using a face mask, and this morning in the metro there were fewer people than usual, most of them with a mask and the rest with a scarf protecting their face. I'm still going to all the families I work with, but I'm using a lot of precautions. I'm scared."
*  *  *
My voice is being silenced by free speech-hating Silicon Valley behemoths who want me disappeared forever. It is CRUCIAL that you support me. Please sign up for the free newsletter here. Donate to me on SubscribeStar here. Support my sponsor – Emergency Survival Foods – delicious dishes & a 25 year shelf life!