---
Ultra-Wealthy Northeast Town Sees Surge In COVID-19 Cases After 'Secretive' Teen Parties
It's a by now somewhat familiar pattern: upscale posh neighborhood in the northeast takes steps to isolate itself from the pandemic exploding in less fortunate surrounding neighborhoods and areas, only to itself get hit hard through the carelessness of its own residents throwing 'exclusive' parties.
A New York Times profile of one such elite area ravaged by COVID-19 begins as follows: "On a warm summer weekday in the middle of July in Greenwich, Conn., one of the wealthiest communities in the country, a group of teenagers gathered at a house party. Many were seniors who had just finished their final year at two elite private college-preparatory schools, Greenwich Academy and the Brunswick School, as well as the local public high school, Greenwich High School, according to accounts from students and school officials."
Though after weeks of lockdown the particular county appeared to have things under control, the story assures, restless teenagers still continued to party, albeit somewhat furtively, at private beach fronts, mansions, and outside of yacht clubs.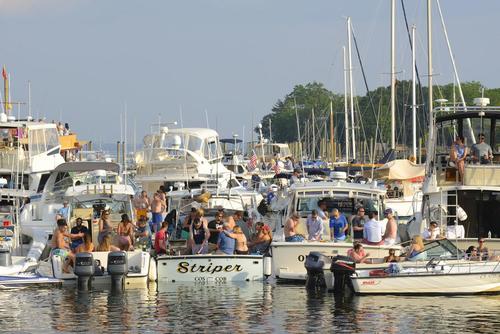 "It's summertime," one local teen interviewed by NYT said. "It's beach weather. People are out on boats. They are having parties. And I think they are beginning to let their guard down. It's critically important that young people understand that they can get the virus and they can spread the virus."
But local health officials are concerned that a documented "mini-surge" of the virus in Greenwhich is due to groups of carefee, drunk, young people coming together on a regular basis, social distancing be damned.
Reports the Times:
Two weeks after the parties, Greenwich is experiencing what health officials called a "mini surge" of infections, an outbreak that has cascaded through the community and underscored how social gatherings among young people are posing fresh challenges to containing the virus.

More than 20 people between the ages of 16 and 21 have tested positive for the virus, with more cases expected as testing continues, according to Greenwich health officials.
Contact tracers currently attempting to get a handle on how the outbreak spread said that most teens have refused to admit attending the parties, which apparently are common enough knowledge throughout the community, adding to frustrations.
The scenario is bringing into further doubt whether the elite private high school in town, the Brunswick School, can reopen in the fall.
NEW: Ultra-wealthy Greenwich, Conn., is experiencing a jump in virus cases because teens at elite private schools are crowding into house parties.https://t.co/OiCg8890fV
By @mihirzaveri

— Cliff Levy (@cliffordlevy) July 31, 2020
"Caroline Baisley, the health director for Greenwich, said officials first realized something was amiss when they began hearing rumors of large parties around the weekend of July 18," the story continues. 
"In the following weeks, they started looking at testing data and noted a trend — several young people were testing positive."
"When you start to see multiple 18-year-olds and 17-year-olds, then you have to start to wonder what's going on here," Baisley told the Times.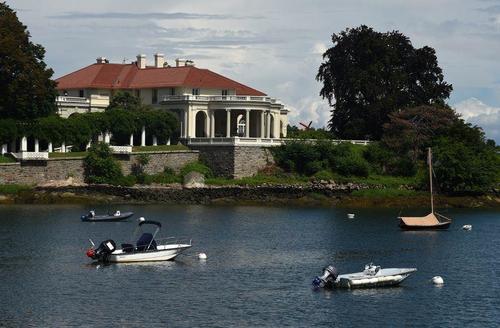 We should add that perhaps most annoying about this whole trend is that it gives the NY Times and others yet more excuse to compose finger-wagging, moralizing sermons in condemnation of 'privileged' northeast suburbs, detailing the 'evils' of not staying home.