---
$1.4 Billion In Sporting Event Tickets May Have Just Went "Poof!"
The shock and fallout from the coronavirus has been no more noticeable in many American households than with the suspension of major sporting events. 
But the shock isn't just on TV. The secondary market for ticket holders has also collapsed, with a total of $1.4 billion worth of tickets now "up in the air", according to Bloomberg. 
The $1.4 billion number doesn't even include the NHL or NBA playoffs (which would be taking place in upcoming months) and is indicative of a small sliver of money that could be lost as a result of the global coronavirus outbreak.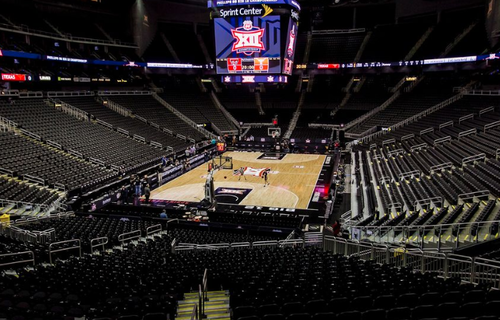 The Los Angeles Lakers alone, for example, have $82.1 million in tickets tied to finishing the rest of the regular season. The Toronto Maple Leafs have $42.2 million.
Over the last week, almost all major sporting leagues have suspended events, led by the NBA who abruptly cancelled a Utah Jazz vs. Oklahoma Thunder game last week, before shortly announcing that the rest of the league would be suspended. The Utah's Jazz's Rudy Gobert tested positive for the novel coronavirus, it was revealed the next day.
Executives at the NHL and NBA have said they intend on completing the season, but there's no timeline for doing so as of yet. 
TicketIQ said they would refund any ticket sold on their site for events that have been canceled. For games that have been "postponed", the site says it is waiting to hear from the league.