---
2.5 Tons Of Uranium Missing From Libya Amid Rival Government Crisis
By Charles Kennedy of OilPrice.com
The International Atomic Energy Agency (IAEA) has sounded the alarm bells over some 2.5 tons of Ghadafi-era natural uranium that has disappeared from a site in Libya that is not under control of the Tripoli-based Government of National Unity (GNU).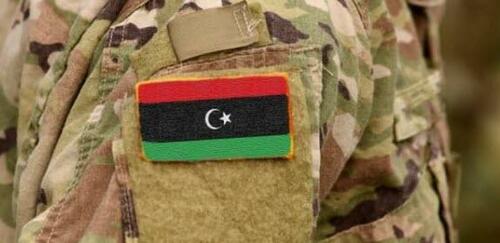 IAEA inspectors "found that ten drums containing approximately 2.5 tons of natural uranium in the form of UOC (uranium ore concentrate) previously declared by (Libya) ... as being stored at that location were not present at the location," the global nuclear watchdog said in a Wednesday statement delivered by IAEA head Rafael Grossi. 
"The loss of knowledge about the present location of nuclear material may present a radiological risk, as well as nuclear security concerns," Grossi added. 
Libya's long-running civil war had prevented the IAEA from inspecting the site earlier. 
While the Agency has not indicated the exact location of the site, there is high probability that the site is Sabha, some 400 miles south-east of the western capital, Tripoli. This area is not controlled by the government. Raw uranium, or yellow cake, is also believed to be stored at the Tajura nuclear research facility near Tripoli; however, this area is under control of the GNU.  

Sabha was a Ghadafi-era facility that had hoped to eventually enrich uranium for a nuclear weapons program until it was mothballed in 2003. 
The IAEA vowed to investigate the circumstances surrounding the disappearance of the uranium. 
The concern is that while natural uranium cannot be used either for energy or weapons without a complicated enrichment process, if it ended up in the wrong hands it could be sold to regimes with this capability. 
Speaking to the BBC, Scott Roecker from the Nuclear Threat Initiative, said that in its current form, the natural uranium "cannot be made into a nuclear weapon", but could be used as a "feedstock" for a nuclear weapons program. He also noted that the material "doesn't really have any radiation in its current form". 
Loading...