---
86% Of White-Collar Workers Want Permanent Hybrid Workweek Or They Will Quit
As the world gets closer to the eventual end of the virus pandemic, more than ever, white-collar workers worldwide are working remotely and want to keep that arrangement with employers. 
Bloomberg reports a new poll from Advanced Workplace Associates (AWA) surveyed 10,000 white-collar workers worldwide in finance, technology, and energy who have said they will quit if employers force them back into the office for an entire workweek. To comprise, 86% of respondents said they would favor a hybrid workweek of at least two at home and the rest in the office. 
Respondents of all ages wanted to work at home on Mondays and Fridays and come in on Tuesdays, Wednesdays, and Thursdays.
"Employers have to realize that the genie is out of the bottle," Andrew Mawson, managing director of AWA, said in a statement. "Workers have seen that flexibility can work and bosses who are not sensitive to their employees' needs will suffer accordingly."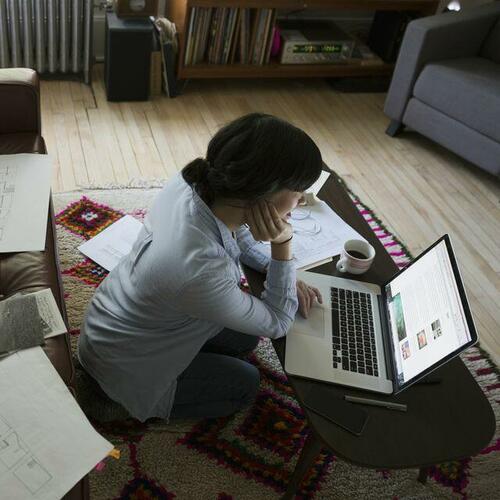 Megabanks, like Citigroup Inc., HSBC Holdings Plc, and NatWest Group Plc, have all adopted hybrid workweeks. The more relaxed stance reflects the growing tolerance of a hybrid workweek, though it could have severe repercussions for commercial real estate firms. It raises the prospect of empty offices by companies needing to downsize. 
We have noted during the pandemic that commercial real estate is in trouble as work from home could lead to a drop in the market value of the commercial property, especially in New York City. 
A few quarters ago, Piper Sandler analyst Alexander Goldfarb warned that available office space in the Big Apple hit a record high.  
Cities that rely heavily on property taxes (New York, Los Angeles, and San Francisco) will see depressed commercial real estate assessments, which means fewer taxes. The question for commercial real estate firms is what to do with all the excess inventory as companies downsize their footprint due to fewer workers in the office... Some firms have already begun to convert office buildings into residential ones.