---
American West Dominates Ranking Of Cities That Saw Fastest Growth Over Last Decade
The lengthy economic recovery that followed the great recession will be remembered for, among other things, the torrid gains seen in real-estate markets from NYC, to Boston to the Bay Area, and beyond. A recent survey from Construction Coverage found that home prices in some cities have skyrocketed over the ten year period, while prices in other cities slumped even further. As hot markets got hotter, as unloved urban areas continued to decay.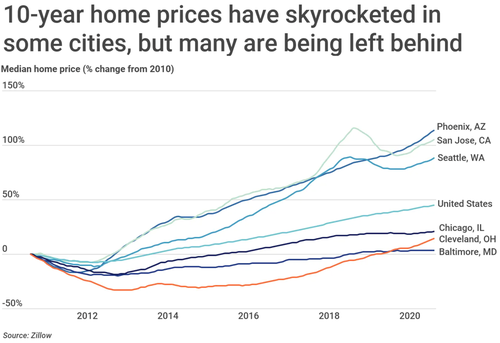 Interestingly enough, many of the cities that saw the biggest increases in prices likely wouldn't be considered obvious. Instead, what Construction Coverage found was that many small and mid-sized cities in the Sun Belt saw surprisingly strong appreciation. The leader in the "Large City" category was Oakland, Calif. - aka "San Francisco's Brooklyn".
San Bernardino topped the mid-sized city list, while Lehigh Acres Fla. took the No. 1 spot in the small cities category.
Here's a ranking of the 15 large cities that topped the ranking of the highest price appreciation.
Oakland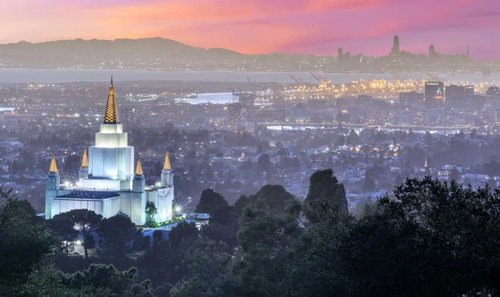 Percentage change in median home price since 2010: 102.2%
Absolute change in median home price since 2010: $400,119
2020 median home price: $791,554
2010 median home price: $391,435
Median household income: $76,469
Detroit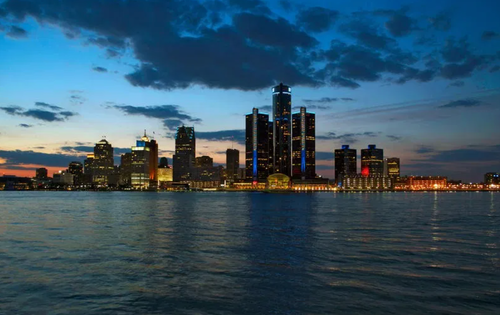 Percentage change in median home price since 2010: 101.7%
Absolute change in median home price since 2010: $19,478
2020 median home price: $38,638
2010 median home price: $19,160
Median household income: $31,283
Phoenix
Percentage change in median home price since 2010: 99.0%
Absolute change in median home price since 2010: $136,536
2020 median home price: $274,488
2010 median home price: $137,952
Median household income: $57,957
San Jose
Percentage change in median home price since 2010: 98.7%
Absolute change in median home price since 2010: $494,246
2020 median home price: $995,212
2010 median home price: $500,966
Median household income: $113,036
Las Vegas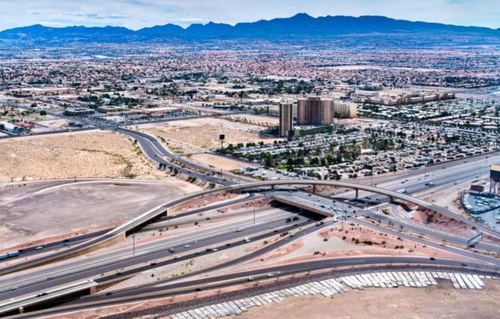 Percentage change in median home price since 2010: 98.3%
Absolute change in median home price since 2010: $143,651
2020 median home price: $289,830
2010 median home price: $146,179
Median household income: $53,575
See the rest of the list in the graphic below: