---
America's Average Apartment Size Plunges
The idea of living in a Manhattan-style micro apartment has become a reality for many Americans renting new apartments. 
According to a new report, the average size of new apartments in 2022 was 887 square feet — a 54-square-foot drop since a decade ago. But in the last year, apartment sizes have plunged 30 square feet.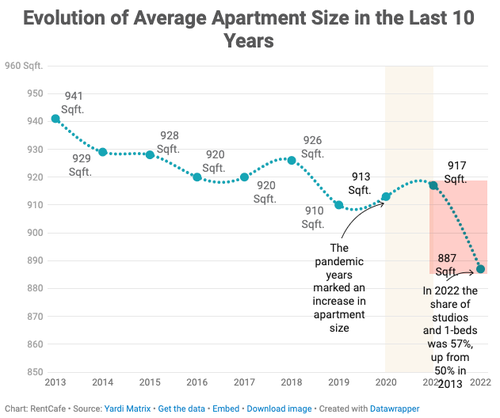 Real estate firm RentCafe attributed the plunge in average apartment sizes to an increase in the construction of more studio and one-bedroom units. 
The smallest apartments, on average, were in the Pacific Northwest.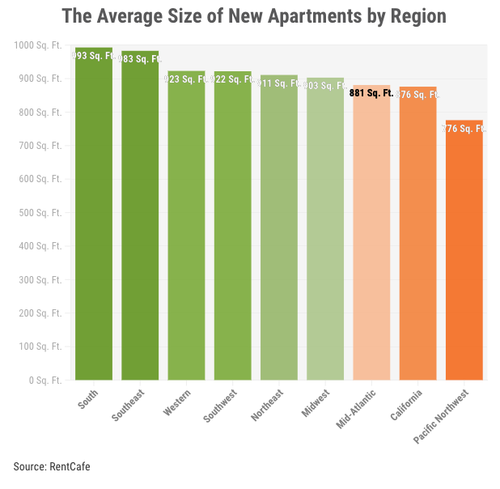 For those searching for more space and cheaper rents, try searching in the Southern US. 
Here are the top 15 cities with the largest apartment sizes.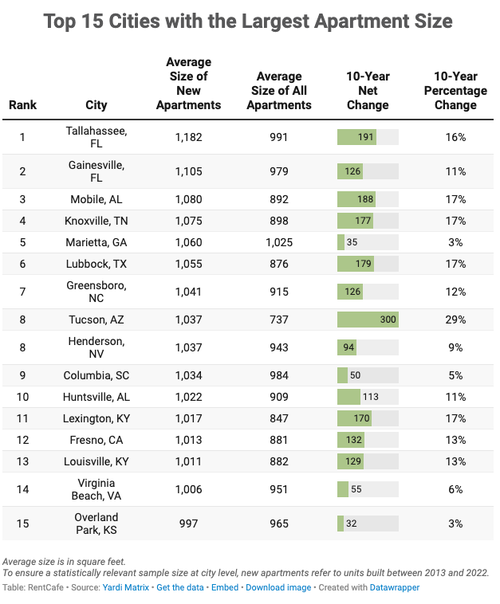 And the top 15 cities with the smallest apartment sizes.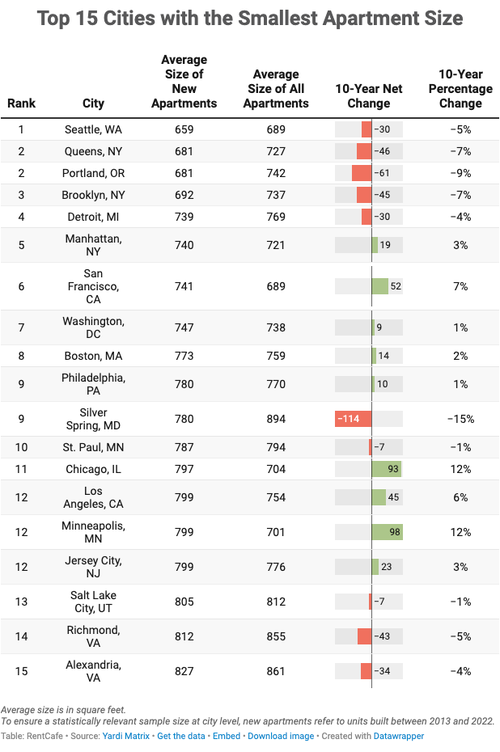 Silver Spring, Maryland, apartments saw the biggest decrease in size over the last ten years.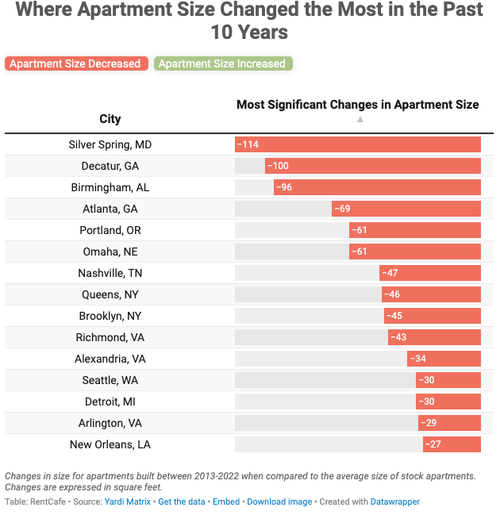 Meanwhile, in Tucson, Arizona, apartments saw the largest increase.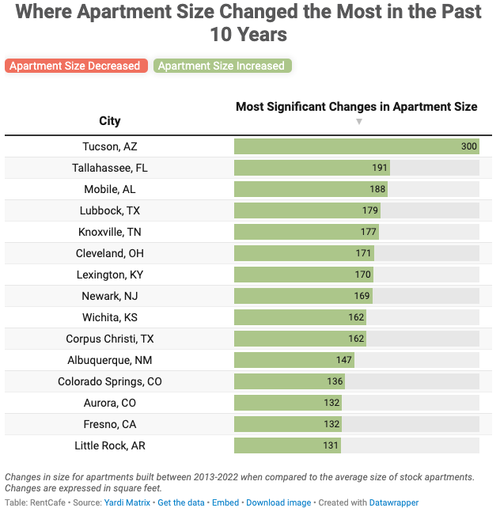 To avoid renting an overpriced micro apartment, most Americans will have to migrate south.
Loading...