---
Another Day, Another Short-Squeeze For Stocks; Yield Curve Yells 'Recession'
It's like deja vu all over again...
For the second day in a row, US macro data disappointed notably (Housing data today was not good at all). That is the biggest 2-day decline the index since Jan 2022...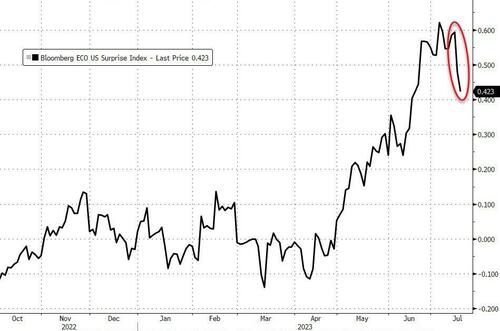 Source: Bloomberg
And for the third day in a row, none of that mattered as the algos squeezed the shorts hard at the cash open...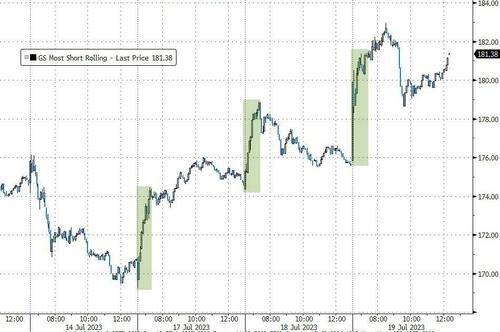 Source: Bloomberg
Nasdaq underperformed on the day (for a change) and ended in the red, with The Dow, S&P , and Small Caps all making modest gains...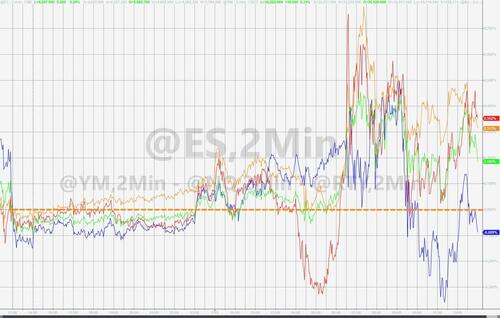 Banks were excitedly bid once again...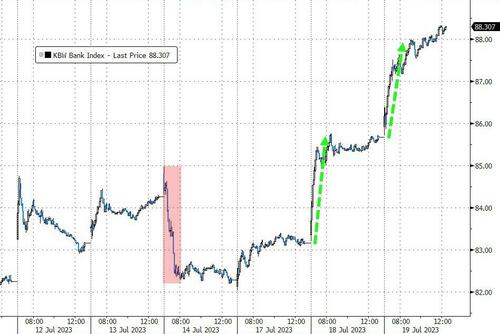 Source: Bloomberg
For a few brief excitable moments, AAPL (and the AI stocks) all spiked after BBG headlines about AAPL developing a LLM, but that faded as reality was just a copycat and nothing new...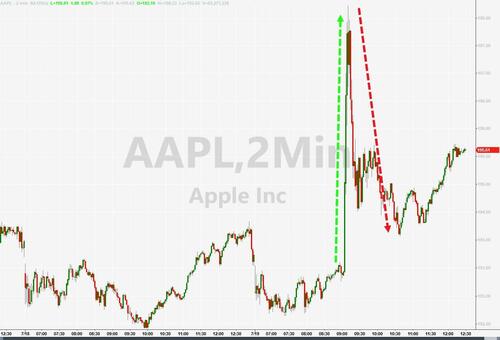 NVDA got excited for an even briefer moment and then faded into the red...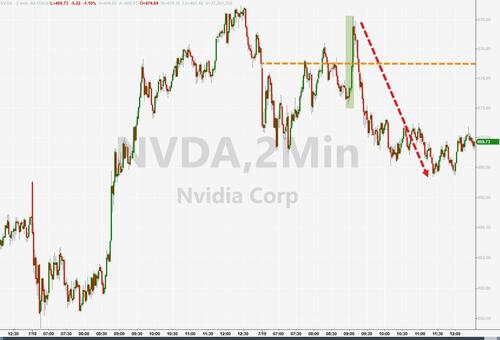 VIX continues to hover with a 13 handle (but VVIX signals some expectation of trouble ahead)...
Source: Bloomberg
The S&P 500 is at its highest since April 2022... but the credit market ain't buying it...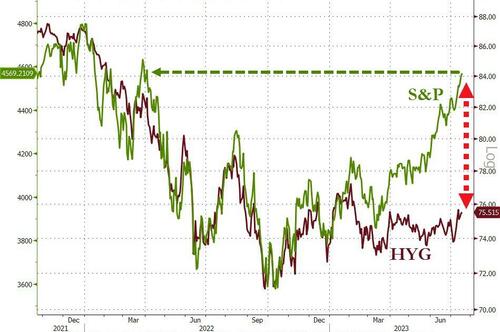 Source: Bloomberg
Yields were lower across the curve today with the long-end outperforming. On the week, the 2Y yield is unch while 30Y is down around 9bps...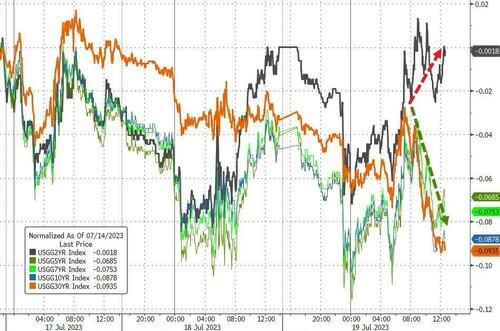 Source: Bloomberg
The yield curve (2s10s) flattened once again (back near its most-inverted of the cycle)...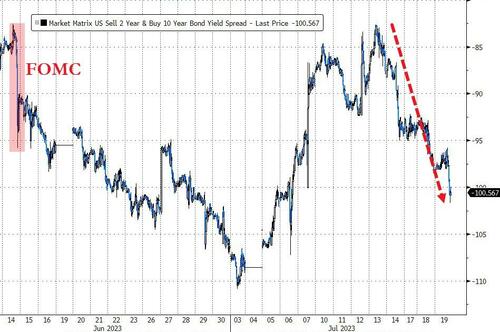 Source: Bloomberg
The dollar was stronger today, back to 5 day highs...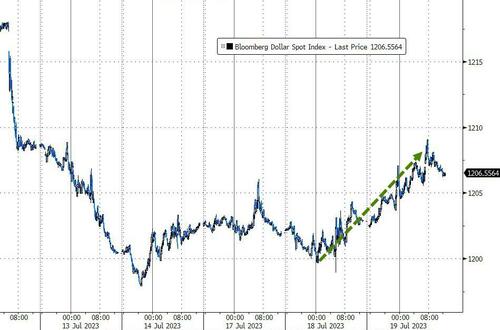 Source: Bloomberg
Bitcoin bounced modestly on the day, back above the $30,000 level...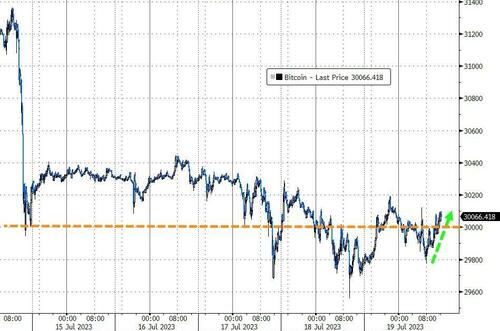 Source: Bloomberg
Gold chopped around on the day but ended unch...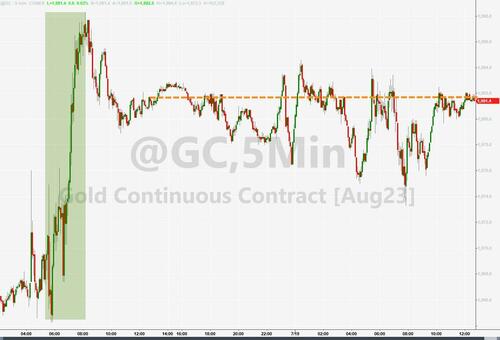 Oil prices ended lower on the day, with WTI testing back down to $75 after DOE reported sizable inventory draws (don't ask us!!)...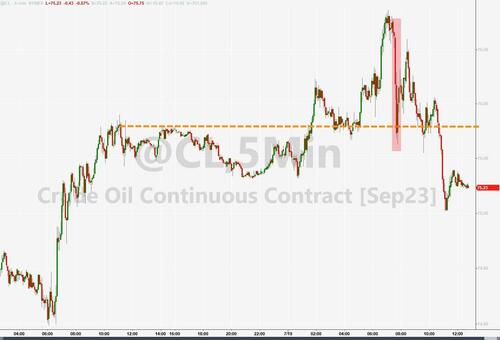 Finally, we note that there is none, nada, zip interesting in hedging downside here. In fact, the S&P 500 skew is at a record low...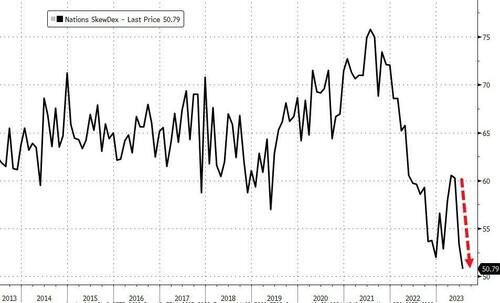 Source: Bloomberg
What could possibly go wrong?
Loading...