---
Another One Fails: Subprime Auto Dealership Hit With "Unprecedented Changes To Auto-Retail Landscape"
Earlier this year, we discussed the 'big profitability squeeze' on auto dealerships and the subsequent failure of a subprime dealership with dozens of locations. Now, another dealership has failed as cracks across the industry worsen. 
A popular used car dealership in South Florida, called "Off Lease Only," filed for Chapter 11 of the US Bankruptcy Code in the District of Delaware last Thursday, citing "unprecedented changes to the automotive-retail landscape."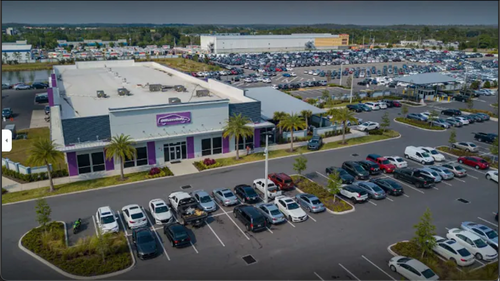 "The industry has been impacted by inventory scarcity, and vehicle price inflation stemming from supply chain disruptions and multi-year declines in new vehicle production," the company wrote in a press release. 
The company also blamed elevated used car prices and soaring interest rates that "further deteriorated conditions in the automotive retail market, weakening consumer demand and affordability." 
Off Lease Only's demise was due to collapsing demand after used car interest rates skyrocketed while used car prices remained elevated, sparking an affordability crisis.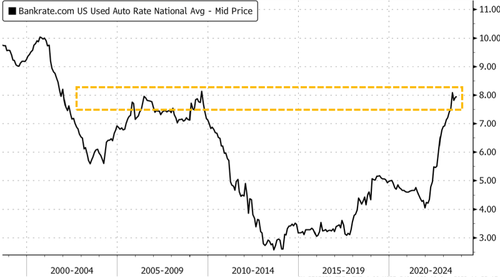 The Florida-based company listed assets and liabilities each of between $100 million and $500 million on its bankruptcy filing. It noted a range of strategic options were being explored for "an orderly wind-down of the business." 
In April, another subprime auto dealership called US Auto Sales abruptly closed dozens of locations and filed for bankruptcy in August amid headwinds gathering in the used car market.  
The fact is, mid/low-tier consumers can't afford monthly $1,000 payments for a used car as costs for shelter and food remain elevated. Further, many of these folks are financially tapped out, as we shared in the latest note titled "Slide In Consumer Credit Accelerates As Excess Savings Exhausted, Average Credit Card Rate Hits 22%."
Consumers are in very bad shape.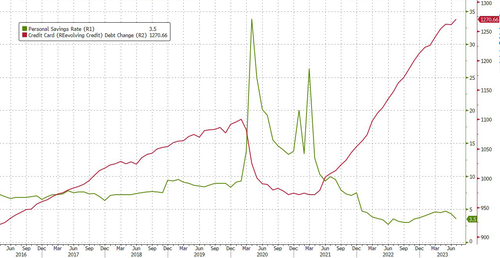 And if consumers were hoping for relief in used car prices, think again: "Used Vehicle Prices May Have Bottomed For The Year."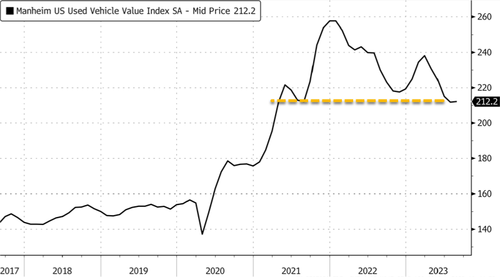 We can only imagine there are many other subprime dealerships on the verge of collapse. 
Loading...