---
Another SEC Embarrassment: Elon Musk Actually Made $57 Million From His 2018 "Funding Secured" Settlement
As if taunting the SEC and potentially suggesting the regulator fellate you while your totally normal stock price trading drives your share price to all time record highs wasn't enough to register on the hubris scale...
...the pro-Tesla lot over at electrek decided to take it one step further on Tuesday and remind readers that not only does Musk not appear to care whatsoever about his required Twitter-sitter, but also that Musk actually made $50 million as a result of his 2018 settlement with the securities regulators. 
The blog notes that back in 2018, when the SEC sued Musk for the unconscionable act of faking an $80 billion buyout for his company, the regulator levied fines of $20 million onto both Tesla and Musk. Musk bought $20 million in stock from Tesla, seemingly to avoid the company having to pay the fine and with Musk winding up with ~71,000 shares in the process.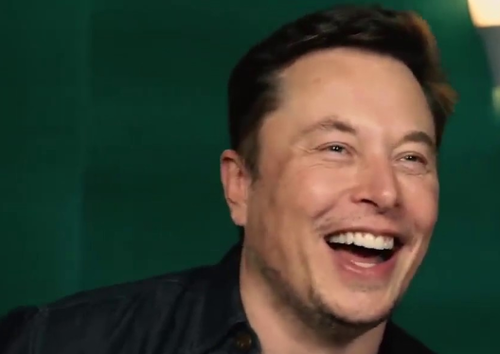 With Tesla's stock price running up to over $1400 in this morning's pre-market session, Musk's $20 million in stock that he bought is now worth over $97 million. That means that net of both Musk and Tesla's SEC fines, Musk is up about $57 million on the settlement deal. 
The trading in the company's stock appears to have emboldened Musk despite looking extremely unusual when compared to trading of years past in Tesla stock. For example, one social media user made the observation that Tesla's stock began its recent ascent almost right after the departure of the company's last general counsel. Does this chart look normal?
Here's when $TSLA's last general counsel resigned... pic.twitter.com/skreumQSBm

— TC (@TESLAcharts) July 6, 2020
For Musk, it is yet another feather in his cap after a long line of wins resulting from what appears to be an extremely unusual rise in the company's stock price. For the SEC, it is just another reason for people to be critical of a settlement that tacitly seemed to many traders to condone, with a smile, one of the worst instances of securities fraud in history. 
As for us, we think one fraudster may be able to sniff out another best. We agree with this take from convicted felon Sam Antar yesterday:
Subconsciously, Elon Musk wants to get caught and he will test the limits until does. #selfsabotage $TSLA $TSLAQ https://t.co/5iCTQwfK8n

— Sam E. Antar (@SamAntar) July 6, 2020