---
Apple Delays Bonuses And Implements Hiring Freeze, Report Says
Until now, Apple has been an exception in the tech industry's cost-cutting wave. 
According to a report by Bloomberg, an individual knowledgeable about Apple's new cost-cutting strategy revealed that the tech giant will delay bonuses for certain corporate units and implement more efficient measures to streamline its operations.
The plan calls for the frequency of bonuses to be reduced from twice a year to only once. Bonuses that are scheduled for April will be postponed to October. 
"The majority of Apple's divisions had already moved to a once-a-year schedule for bonuses and promotions, including software engineering and services, but staff in operations, corporate retail and other groups had still been on the outgoing biannual plan," Bloomberg noted. 
Separately, Apple is placing a freeze on the recruitment of several job positions and leaving vacancies open when employees leave. There was no word if Apple would reduce headcount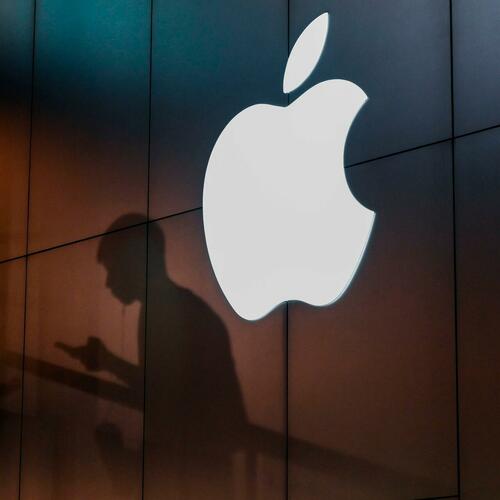 However, NYPost's sources detailed last month that "Apple is firing contractors:" 
Instead of waiting for contracts that are typically renewed every 12 to 15 months to expire, Apple is firing contractors outright, sources said. One contractor claimed to have been blindsided, saying Apple management had assured him that all jobs were safe. Only a few weeks earlier, some had been gloating that Apple hadn't overhired like other tech companies, the source added.
The entire tech industry should be concerned about reports the world's most valuable company is set to implement cost-cutting measures and a hiring freeze, particularly as the sector has already fired over 100,000 employees this year.
Furthermore, given the Federal Reserve's role in triggering a crisis in regional banks, it's uncertain how severe the upcoming crisis may be or whether it could lead to a recession. 
Apple faces a slide in sales and will be compelled to adopt cost-cutting measures. It is uncertain when the company will announce these new plans.
Loading...