---
Apple Demands UK Retail Landlords To Slash Rents By Half 
Apple Inc. soared 10% Friday after a blowout earnings report, adding $171 billion to its market capitalization, making it the world's most valuable company, at $1.817 trillion (surpassing Saudi Aramco). Despite positive earnings during coronavirus lockdowns, Apple has requested UK retail store landlords to slash rent by as much as 50%. 
Apple's is up $170BN today, more than the market cap of Oracle, more than the GDP of Hungary; Apple's value increase today would be the 33rd biggest company in the S&P500

— zerohedge (@zerohedge) July 31, 2020
The Sunday Times reports Apple is pushing for substantial rent reductions across 38 of its UK retail stores and asking for a "rent-free period." In return, the iPhone maker is expected to extend leases by a couple of years, something desperate landlords might have to agree too, considering the implosion of CRE.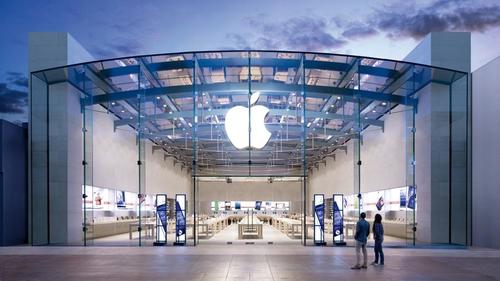 "Apple is seeking to bring its rents into line with other retailers, many of which are benefiting from cut-price deals as landlords struggle to keep their shopping centers occupied," The Times said. 
Apple said that, while its stores were closed, online demand for iPhones and iPads was "phenomenal" during the lockdown.

Its outlets are among the most profitable in the industry, and their popularity means that landlords are desperate to keep the Silicon Valley titan as a tenant.

The company's proposals are understood to relate to stores with several years left to run on their leases, meaning that landlords are not yet obliged to make a decision. Apple declined to comment. - The Times 
Apple is asking for rent reductions at a time when the UK has put the brakes on reopenings due to rising coronavirus infections in Europe. This means foot traffic of retail spaces are set to slump once more, will pressure brick and mortar shops, including Apple stores.