---
Argentine Soccer Legends File Suit To Avoid Country's New One-Time Wealth Tax
The family of late soccer icon Diego Maradona has filed a court injunction to try and stop from paying a new wealth tax in Argentina.
Maradona passed away last year and his heirs filed a formal complaint last week in a national appellate country to try and prevent having to comply with the tax levy.  
Argentine soccer legend Carlos Tevez also filed a similar injunction last week. His lawyer, Juan Carlos Nicolini, told Bloomberg that they were focusing on whether or not the levy is constitutional.
The two soccer legends are part of a "more than 100 presentations" to try and seek exemption from the tax after Argentina's government passed the one time levy that affects about 13,000 people.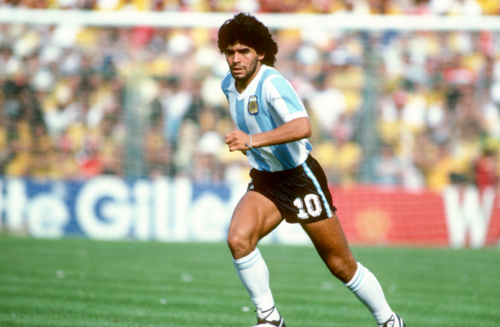 The tax is geared toward those with more than US $2.2 million in assets and the deadline to have paid the levy was last Friday.
Ironically, Maradona had expressed support for the tax before his death, writing on his Instagram last year that "in this moment of crisis, help is needed from those of us who have most."
Lawmakers were hopeful the tax would raise about US $3.2 billion, but data shows that authorities had only received about 2% of that amount as of March. Instead, "dozens" of Argentines are challenging the tax in court. 
And it seems like once again, overtaxation will create a burden (in this case, in Argentina's judicial system and in administrative excess) where it sought to solve problems. Maybe President Biden - and, well, just about every single politician in New York and California - could learn from this example?