---
Attention Broke Millennials: Roundtrip Airfare Has Never Been Lower
Airline shares have erupted in August after federal data showed a bump in air travel volumes is now at five-month highs. 
The latest data via Transportation Security Administration (TSA) checkpoints at U.S. airports has surged in the last ten days, now at the highest levels since mid-March. However, TSA's total traveler throughput data for the same weekday one year ago (Monday, August 10) is still down nearly 70%.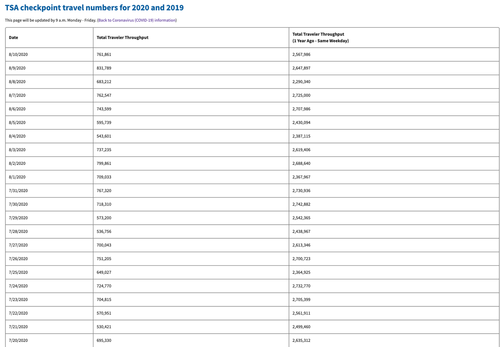 U.S. Global Jets ETF has risen more than 20% in August as air travel volumes increase.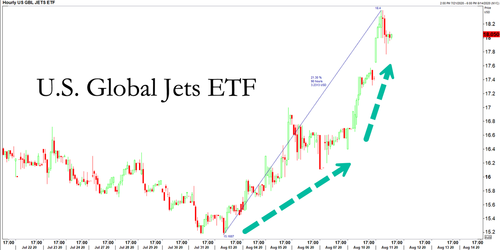 For the broke millennials, whom many are unemployed, and set to receive another stimulus check, here are some unbelievable roundtrip deals later this month (should be around the time when the next checks arrive):
New York City to Miami for $27 
New York City to Atlanta for $27
New York City to New Orleans for $58
New York City to Dallas for $27
New York City to Los Angeles $51
Travel map for roundtrip flights in the US (Friday, Agust 28 - Monday, August 31):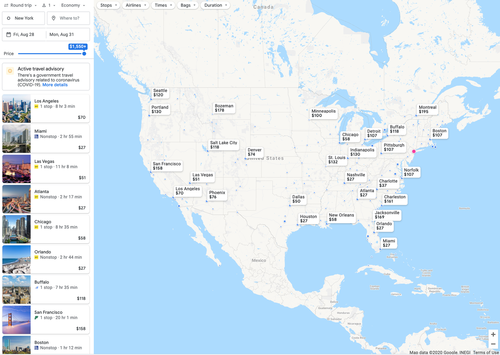 There's just one problem: you might catch the virus while on an airplane...