---
Baidu Granted Permits To Operate Humanless Robotaxis In Beijing
It looks like those robotaxis that were promised years ago are finally making their way onto the roads. The only problem is they aren't Teslas - instead, they are products of Beijing's internet search giant, Baidu.
The company, akin to Google in the U.S., received "the first permits to provide fully driverless ride-hailing services in a suburb of Beijing", according to a Bloomberg wrap-up Friday morning. Baidu says it has plans of putting 10 robotaxis on the road to start in the Beijing Yizhuang Economic Development Zone, which Bloomberg notes is "roughly the size of Manhattan". 
The vehicles will have no human driver in the car. As a condition of the new permits, the company won't be able to charge fees for rides yet. "Baidu won China's first commercial licenses for fully humanless taxis in Wuhan and Chongqing" back in August, Bloomberg wrote. 
In Yizhuang, the company already provides about 20 rides per day, per vehicle, using their autonomous ride-hailing service with a safety operator.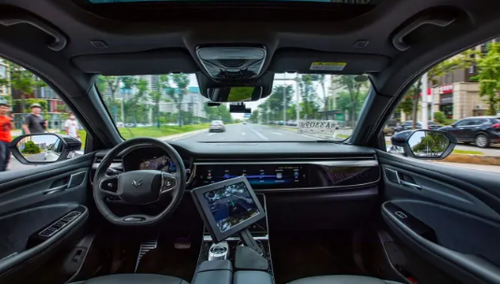 Recall, all the way back in 2021 Baidu came out and said their robotaxis would be cheaper than human drivers by the year 2025. There's been no word on whether or not Baidu considers themselves to be on schedule to meet that time goal, but they look to be heading in the right direction. 
In 2021, Baidu said it wanted to target robotaxi services to 3 million users by 2023. CEO Robin Li said at the time: "Based on our current projection, I think by the year 2025, we will cross the line, which means that the total cost of Robotaxi ride-hailing will be lower than manned-vehicle ride-hailing. And after that, I think that the scale will be able to grow much larger than it is today. And I think around that time, we should be able to report in a separate line."
CFO Herman Yu added: "And if you look at what Robin just said, throughout to 2025, what we're seeing in the economics is that in a ride-hailing with after drivers, look the concept of a person -- labor costs only goes up, it doesn't go down over time, but you're competing with technology. You're competing with the fact that the more miles that we have, the more data that we have, our operation experience that this thing will continue to go down."
Loading...