---
Bank Bloodbathery Sparks Widespread 'Risk Off'
First Silvergate, now Silicon Valley Bank, Signature Bank, and Silly old JPMorgan - all getting hammered lower for various financial and reputational reasons...
SIVB has lost over half its value amid heavy losses on startup investments...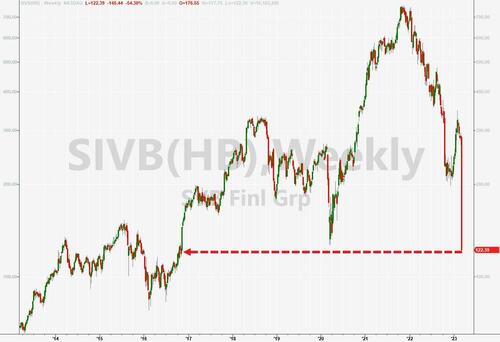 Signature bank is down over 10% on crypto fears...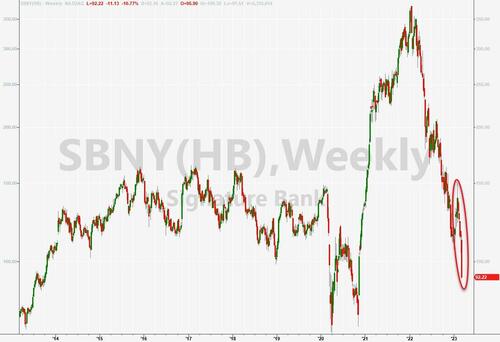 And JPMorgan is dumping on Staley/Dimon headlines...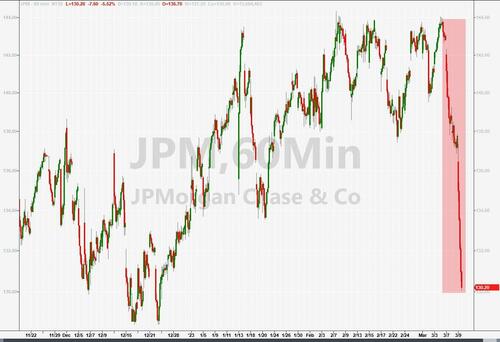 All of which is dragging Financials lower...
Smashing the major equity indices into the red...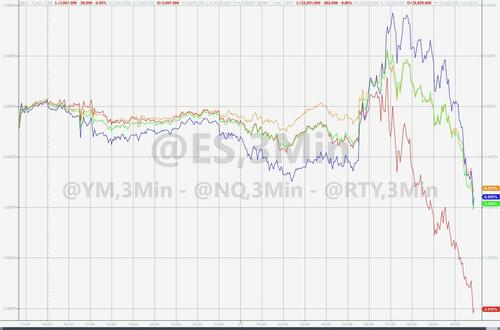 The S&P busted back below its 50DMA and is heading towards the 100- and 200-DMA...
And bond yields tumble in a flight to safety. 10Y Yields are down 10bps....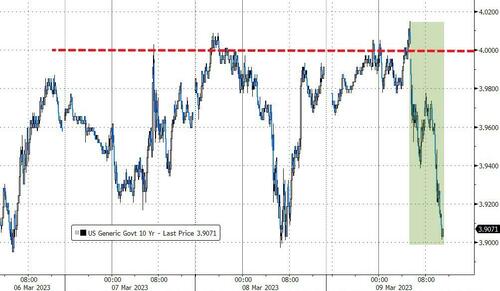 2Y yields are down 19bps!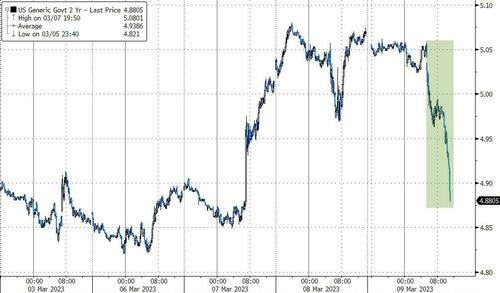 Bitcoin puked back down to $21,000...
Of course, all this will be reversed if we see a big miss on payrolls tomorrow.
And of note, we are seeing short-term rates drift notably dovishly...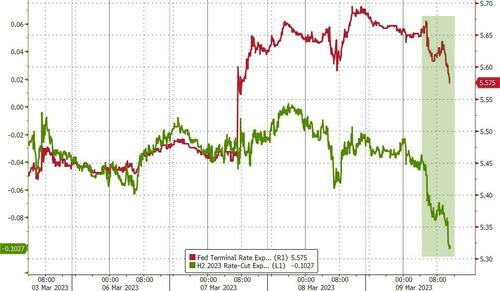 Do STIRs know something about tomorrow's NFP? As a reminder, the S&P 500 has had a standard deviation of some 1.51% on the day before payrolls.
Loading...