---
Banks' Usage Of Emergency Fed Funds Hits New Record High
Money-market funds saw inflows for the 5th straight week (almost $40 billion this week) to a new record high of $5.57 trillion. That was the biggest weekly inflow in 6 weeks...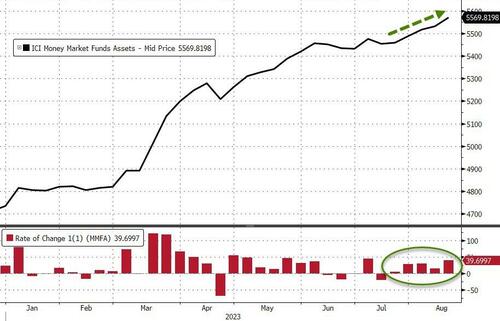 Source: Bloomberg
Both retail and institutional funds saw inflows ($15.6 BN and $24.1 BN respectively)...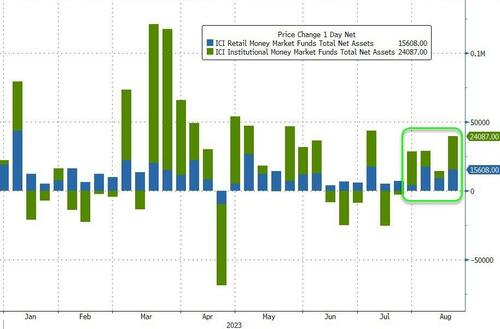 Source: Bloomberg
The decoupling between money-market fund inflows and bank deposits continues...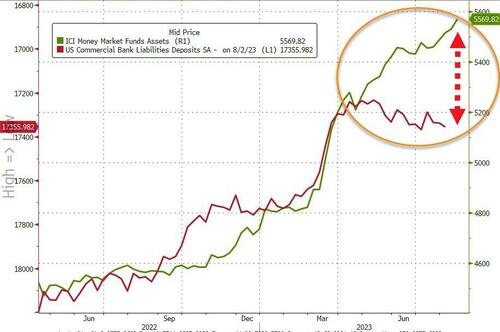 Source: Bloomberg
After last week's modest growth in The Fed's balance sheet, it plunged by $62.5BN last week (the most since early April and second most since July 2020)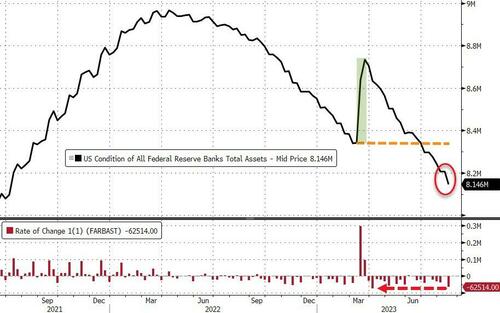 Source: Bloomberg
With regard to QT, The Fed sold down $42BN of its securities...
Source: Bloomberg
Usage of The Fed's emergency bank lending facility (BTFP) rose by $378 million to a new record high of $107.2 BN...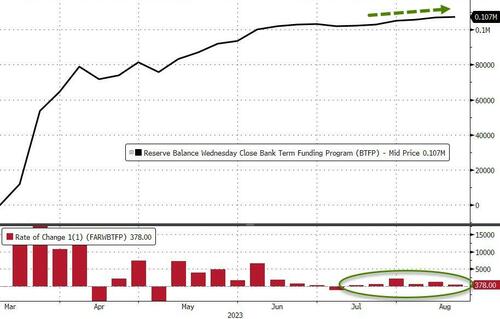 Source: Bloomberg
The breakdown from The Fed's H.4.1 table...
Total securities held fell by $42BN (dominated by TSY selling)

Discount Window increase $55MM to $1.966BN

BTFP new record $107.2BN, up $0.3BN

Other credit extensions (FDIC loans) down $3.8BN to $141.6BN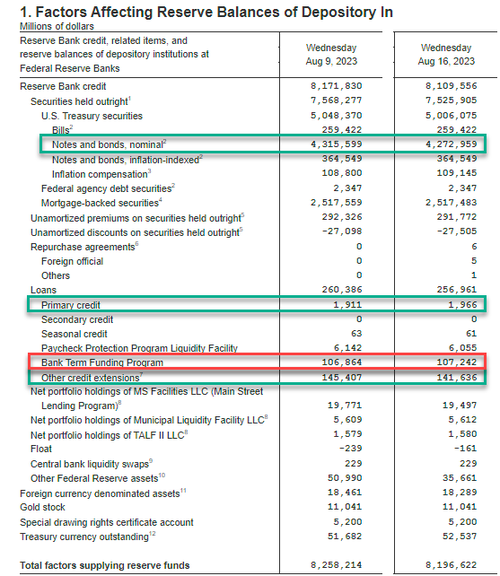 Is it time for US equity market caps to catch down to bank reserves at The Fed?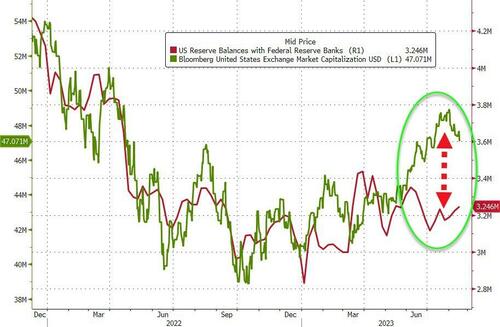 Source: Bloomberg
Finally, some food for thought, the last time yields were here and accelerating higher this fast, we saw the mini-banking crisis exposed a quarter later as reality hit...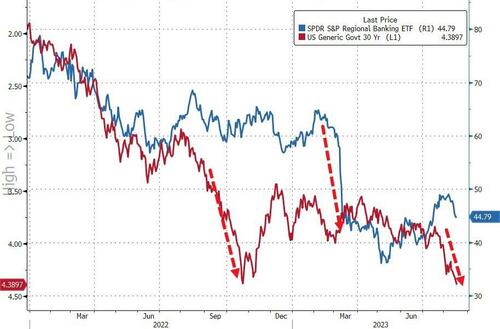 Source: Bloomberg
Bearing in mind that in less than 7 months, the banks will have to fend on their own - absent the $100-billion-plus facility from The Fed - once wonders just where that magical balance sheet fix will come from? A collapse in yields as the economy enters depression? Or will The Fed just expand its balanced sheet again?
Loading...