---
Best And Worst States For Summer Internships For Gen-Zers
US tech giants are slashing headcount almost every week. Some of these companies, such as Microsoft, Google, Amazon, Facebook parent Meta, Salesforce, and many more, overhired during the last several years are cutting staff to drive profitability amid the Federal Reserve-induced economic storm. 
For Gen-Z youth (aged 18 to 24), fresh out of school or in the latter years of college, searching for an internship in today's challenging job environment could be tricky. Cutting through all the nonsense is a study from CashNetUSA revealing the best and worst states and industries for the upcoming summer internship season. 
CashNetUSA analyzed over 50,000 vacancies on Chegg Internships and found the best-paid internships are in the state of Washington, California, and Connecticut -- paying an average of $20 an hour or more.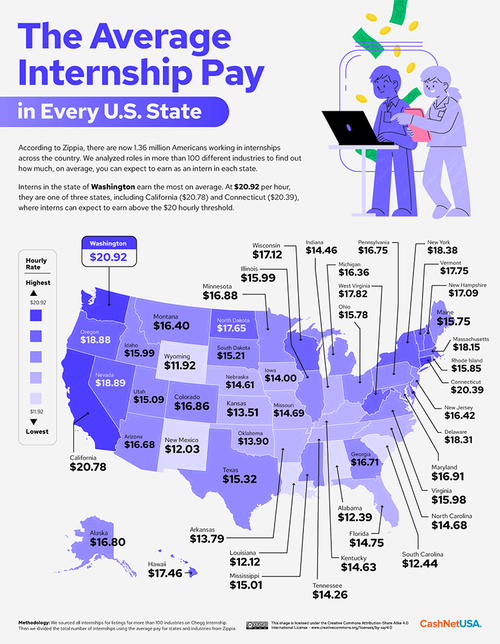 On the flip side, the states with the lowest-paid internships were Wyoming, New Mexico, Louisiana, and Alabama. Wyoming had an average pay of around $11.92 per hour. 
Meanwhile, in President Biden's home state, Delaware, a third of the interns are unpaid.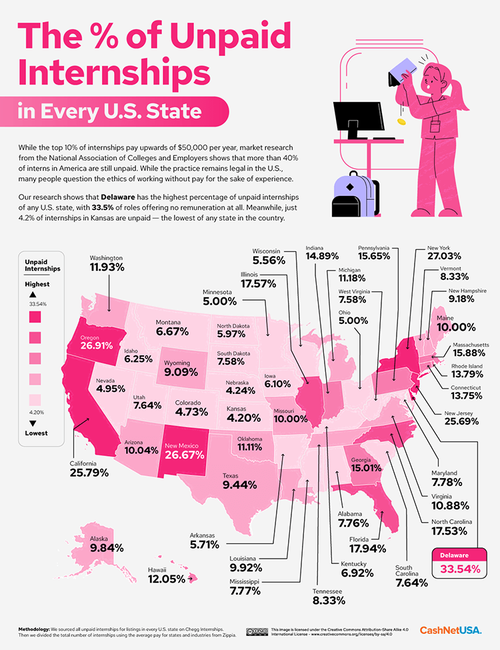 Despite the tech layoffs, interns can expect the technology industry to pay the highest average hourly rate of $19.77. Finance is second at $18.10.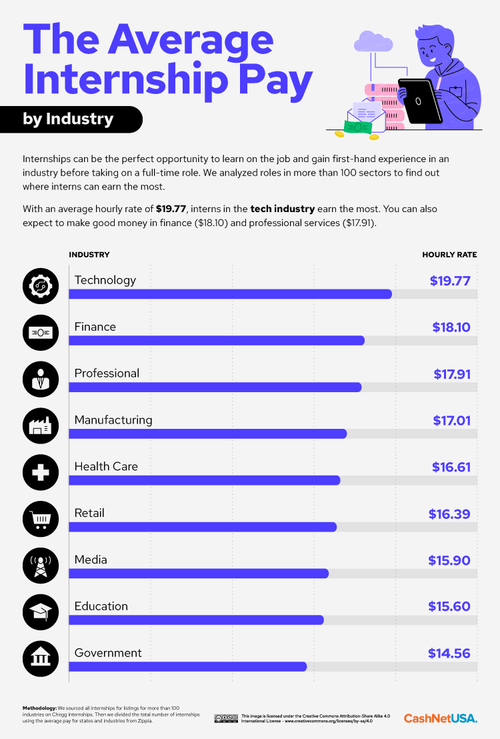 Also, finance has the highest amount of unpaid interns at nearly 31%.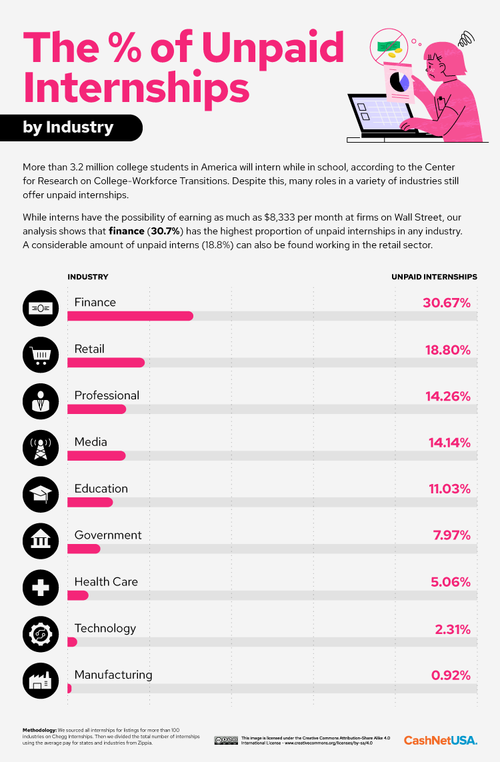 So for Gen-Z youth preparing for internships, use this study wisely to pick region and industry carefully. Perhaps avoid firms with unpaid internships so you can cover your bar tab this summer. 
Loading...