---
Biden Introduces His "Climate Team", Promises 500,000 New EV Charging Stations
As if the government hasn't done enough to subsidize Tesla with money it doesn't have over the last decade, Joe Biden has now promised to build 500,000 electric vehicle charging stations (which will likely be powered by coal power plants) across the country.
This will be part of Biden's plan to help create "over 1 million jobs by investing in clean energy", TechStartups wrote. 
The plan will mark a rapid expansion of EV infrastructure across the U.S., which had about 78,500 charging outlets and about 25,000 charging stations as of March 2020. It also means that Biden is going to have to convince Congress to continue to approve subsidies and tax credits, which have led to such wonderful wastes of money as Tesla's Buffalo plant.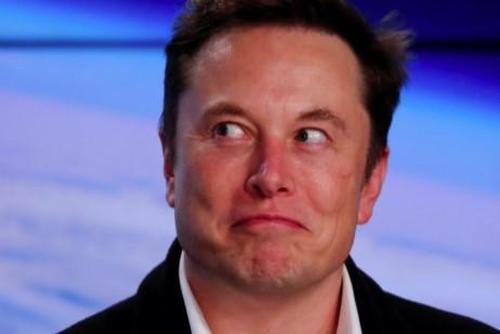 The initiative appears to be part of a plan to stop China from "dramatically outpacing" the U.S. in its adoption of EVs, Reuters noted. As part of his plan, Biden expects to nominate former Michigan Governor Jennifer Granholm as his energy secretary. Granholm has experience in taxpayer-funded subsidies, Reuters notes; she helped secure $1.35 billion in the past to incentivize companies to make EVs and batteries in her state when she was governor. 
Biden's transition team set up the announcement late last week by posting this video showing raging fires and hurricane force winds. Because we all know, if we don't act now, we'll all soon be dead. 
This team will play a major role in supporting the communities most affected by climate change, while empowering the young people whose futures are most at stake.

We all have a stake in this fight. And our administration will be ready to meet the moment. pic.twitter.com/AtZzHZx09j

— Biden-Harris Presidential Transition (@Transition46) December 18, 2020
"Just like we need a unified national response to COVID-19, we need a unified national response to climate change. We need to meet the moment with the urgency it demands as we would during any national emergency," Biden said on Saturday.
On Saturday, Biden formally announced his "Climate Team", which, according to NPR, will consist of "Rep. Deb Haaland to serve as secretary of the interior; former Michigan Gov. Jennifer Granholm to head the Department of Energy; Michael Regan as EPA Administrator; Brenda Mallory as chair of the Council on Environmental Quality; Gina McCarthy as national climate advisor; and Ali Zaidi as deputy national climate advisor."
You can watch Biden's full introduction of his "Climate Team" here:
President-elect Biden and Vice President-elect Harris know that we must tackle the urgent threat of climate change.

Tune in as they introduce the tested team of bold thinkers taking on this challenge: https://t.co/L4fHLMcKir

— Biden-Harris Presidential Transition (@Transition46) December 19, 2020