---
Big-Tech Bloodbath Continues After Biggest Sell-Program In History
After yesterday's ugliness in big-tech and small-caps, many hoped for a bounce today. But the combination of ARKK gamma and CTA deleveraging meant the pain was not over and both Nasdaq and Russell 2000 plunged into the cash market open (after getting hit as the Asia open and European open)...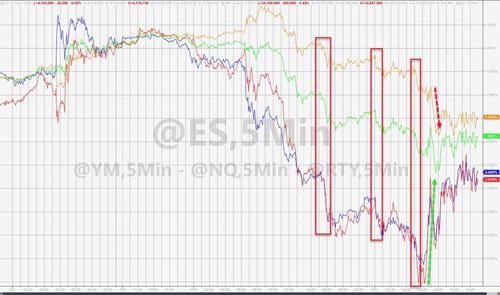 But that puke into the cash open was one for the history books as NYSE companies trading on downticks exceeded those on upticks by 2,069 at one point. That was the most widespread bout of selling in the history of the indicator...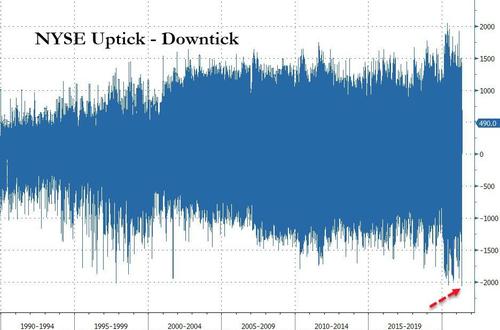 Source: Bloomberg
"Sell Mortimer, Sell!"
And that was just enough to spark the panic-bid rebound in markets today, sending Nasdaq and the Russell into the green. The Dow was the day's biggest loser followed by the S&P as Small Caps and Nasdaq battled to hold on to any gains all afternoon...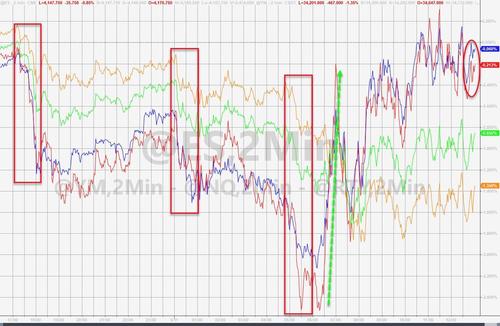 Worst day for The Dow since early Feb.
Nasdaq ended red...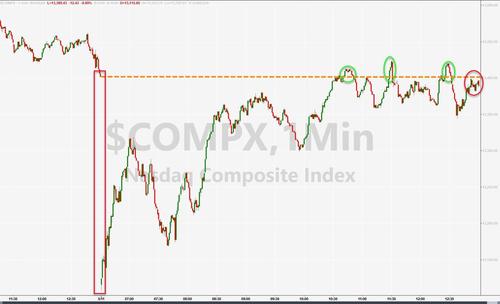 Nasdaq rallied back up to its 100DMA, but couldn't break it...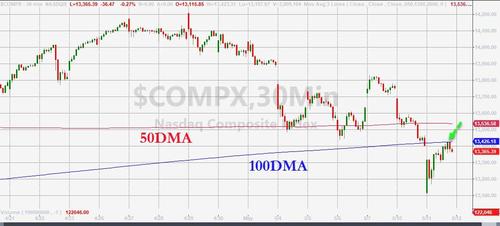 "Most Shorted" stocks puked at the open and then the squeeze began to lift them back to unch...
Source: Bloomberg
AMZN was very active but couldn't break out from its tight band of critical technical levels...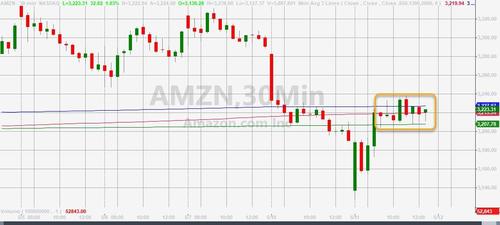 Did ARKK buy its own dip again?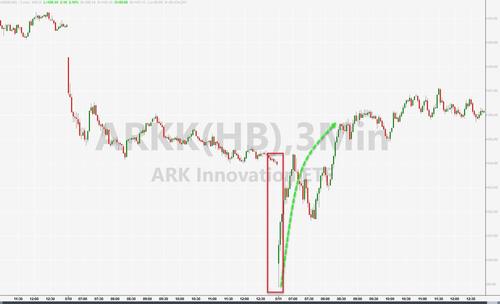 TSLA tumbled under $600 (after China expansion headlines) but was also bid back, but ended red...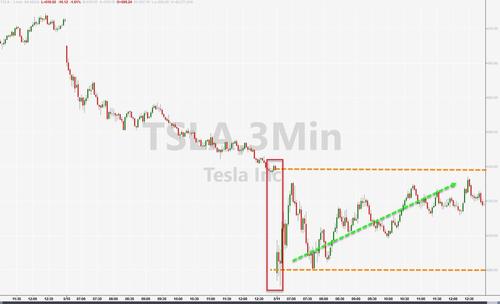 VIX spiked to its highest in two months before fading back (but still up on the day)...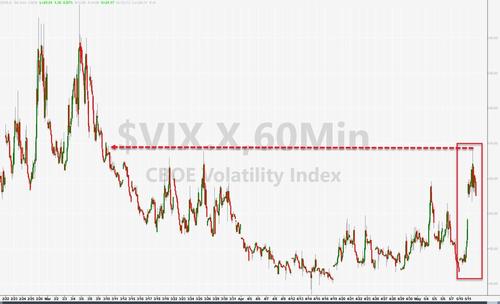 Despite all the chaos, the dollar trod water for the second day...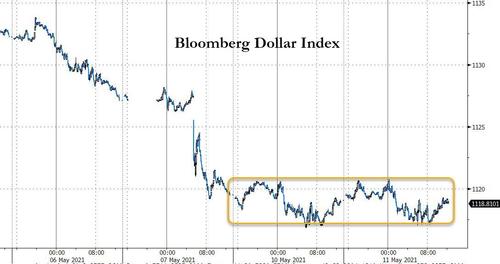 Source: Bloomberg
And bonds were offered (long-end yield up 2-3bps) despite the equity weakness. The S&P 500 is down 2% from Friday's close, and 30Y yields are up 7bps - smells like broad liquidation flows to us...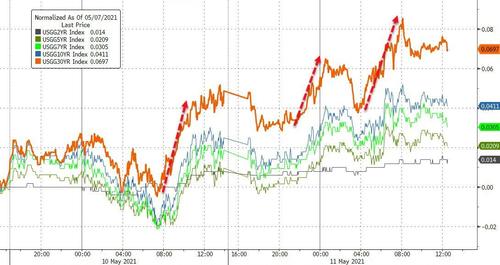 Source: Bloomberg
10Y Yields extended their rise above 1.60% (up dramatically from the yield puke on payrolls)...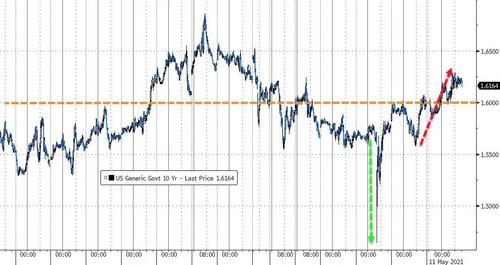 Source: Bloomberg
Bitcoin was bid today, back above $56k...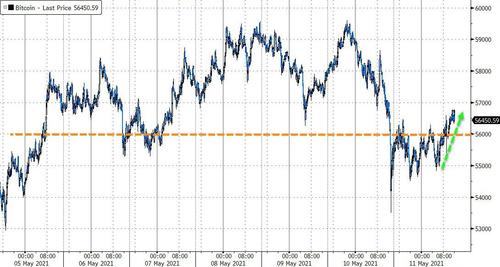 Source: Bloomberg
And Ethereum rallied back above $4,000...
Source: Bloomberg
Gold was slammed lower around The London Fix into the US equity cash market close, then ripped back to unch...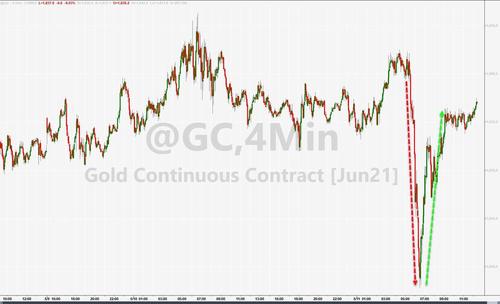 WTI surged along with stocks off the US equity market open...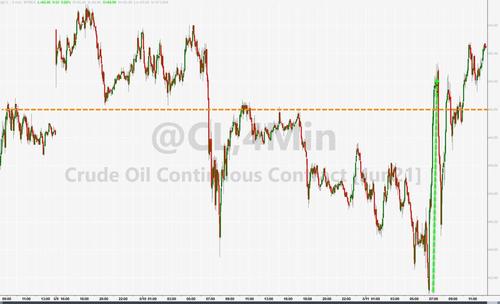 Finally, the commodity rally is back on after a brief interruption in service yesterday...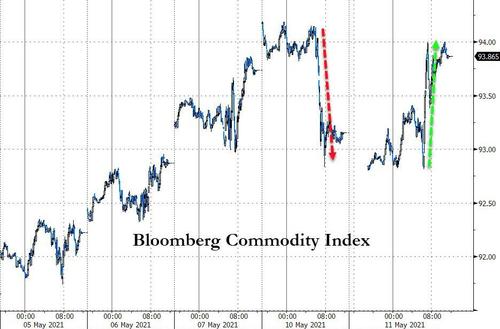 Source: Bloomberg