---
Bitcoin & Big-Tech Pump-And-Dump; Gold Gains As Yield-Curve Crushed
Quiet-ish post-quad-witch unclenching of gamma with the big decline in homebuilder confidence probably the most notable macro news - somewhat ruining the soft-landing religion.
VIX continued higher after OpEx fom Friday's open as gamma unclenched...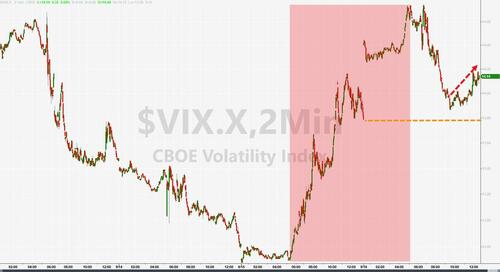 The cash open was very messy in stocks today - Small Caps puked, mega-cap tech bid and then reversed. Small Caps extended losses but the rest of the majors lifted majestically into the European closed before giving it all back...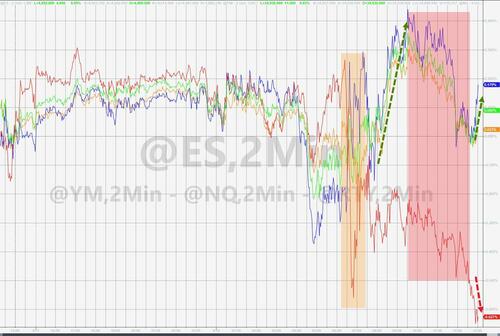 Regional banks skidded to 2 month lows...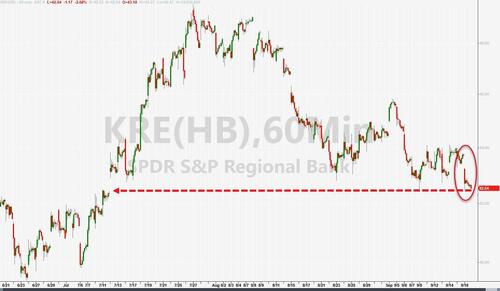 0-DTE traders fought the S&P rally in the morning... and won...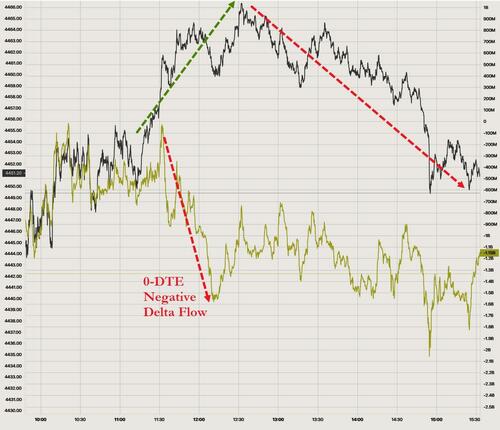 'Most Shorted' stocks fell further today, unable to stage a squeezy comeback...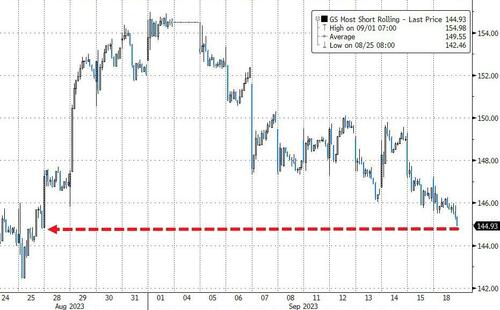 Source: Bloomberg
NVDA's decline left it unchanged for the last three months...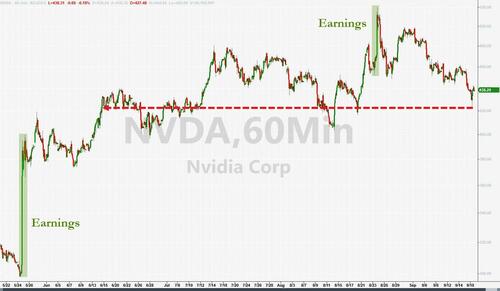 Bonds were mixed with the long-end outperforming (30Y -3bps, 2Y +3bps). Japan was closed...
Source: Bloomberg
Yield curve flattened (2s30s inverted deeper) bigly back to recent lows...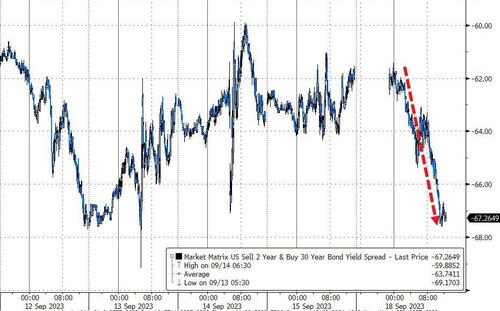 Source: Bloomberg
Bitcoin pumped and dumped... again... jumping up around $1000, just shy of $27,500 before giving it all back...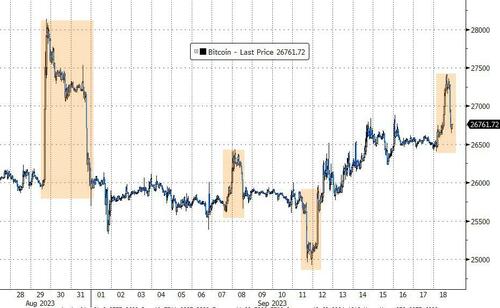 Source: Bloomberg
The dollar went nowhere for the second day in a row...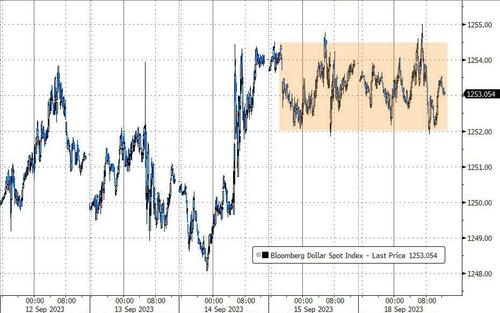 Source: Bloomberg
Spot Gold rallied further (back above $1930)...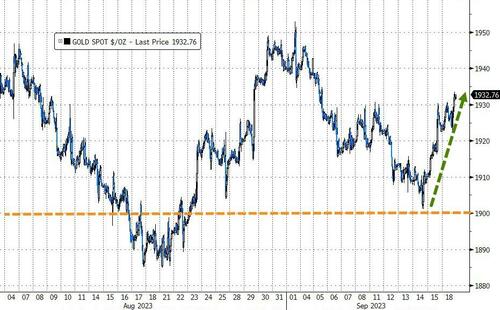 Source: Bloomberg
Oil prices managed to hold gains (despite intraday dump). WTI found support at $90...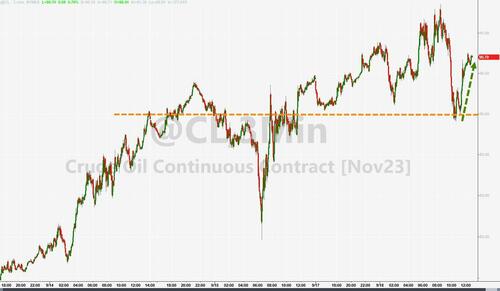 Finally, we note that he last few days have seen a trend change in rate expectations. While this year remains on a more dovish trend (no more hikes), next year is shifting hawkishly (less and less cuts)...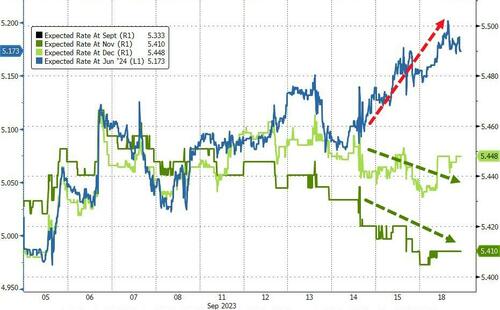 Source: Bloomberg
We suspect this "higher for longer" shift is exactly what The Fed wants to see ahead of this week's meeting.
Loading...