---
Bitcoin, Banks, & Bullion Bid To Start H2; Bonds & Stocks Chop
More ugly 'soft' survey data with both ISM and PMI showing serious contraction the US Manufacturing sector (and don't forget, this does not cycle independently of Services, there is a lead-lag relationship).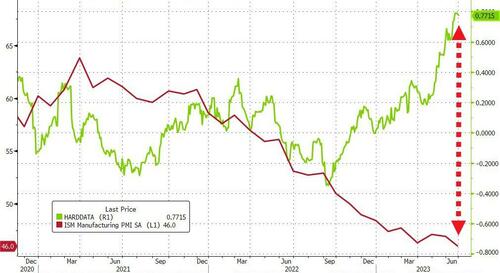 Source: Bloomberg
Equities were volatile early on (especially Small Caps) but by the close, The Dow, S&P, and Nasdaq all hugged the unch-line while Russell 2000 outperformed...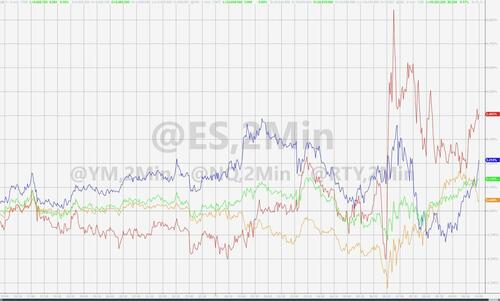 Banks outperformed today alomg with Discretionary stocks, Tech and Healthcare lagged...
Treasuries chopped around, with yields dropping on the manufacturing data but rebounding back top unch pretty quickly. By the close all yields were marginally higher on the day with the short-end underperforming...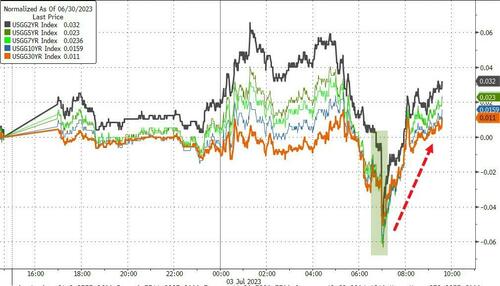 Source: Bloomberg
The dollar ended lower for the second day in a row...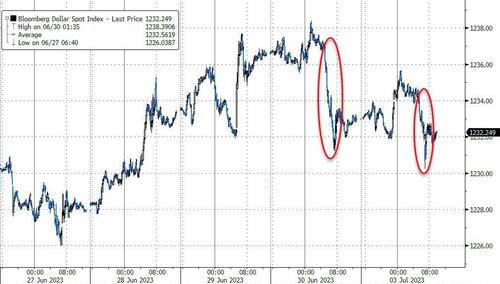 Source: Bloomberg
Bitcoin recovered all of Friday's puke, and got back above $31,000 today...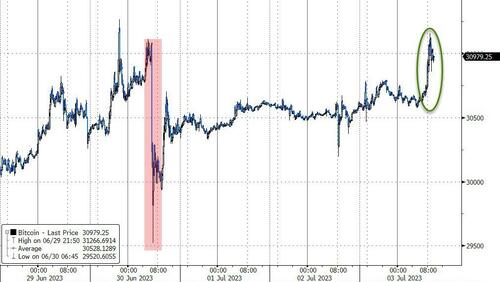 Source: Bloomberg
Gold extended its gains off the $1900 tick last week...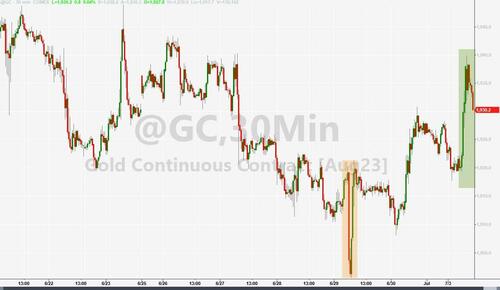 Oil prices ended lower, despite an early spike on headlines that Russia and Saudis would extend their production cuts. WTI rallied back above $71, but faded back into the red by the early close...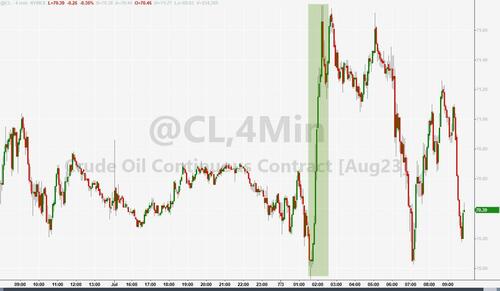 Finally, we note that 'The Buffett Indicator' is on the march once again into the danger zone...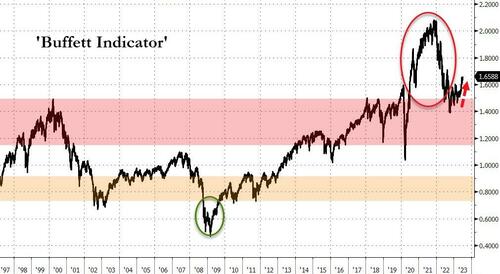 Source: Bloomberg
Do you feel luck again, punk? Do ya?
Loading...