---
Bitcoin & Bullion Jump, Bonds & Big-Tech Dump As Stagflation Signs Soar
March Madness is off with chaos in oil prices today, wild swings in stocks, gold and crypto spiking, and bonds battered as stagflationary fears roared back.
Hotter than expected inflation print out of Germany (after yesterday's hot prints in France and Spain) sparked a pre-open ramp in yields and dump in stocks. Hawkish Kashkari comments did not help out of the gate and Manufacturing surveys confirmed stagflation fears with a resurgence in inflation and a slowing of production/orders, dragging stocks to fresh lows for the day.
The S&P 500 and Nasdaq both broke down to their 200DMA and bounced...

...thanks to 0DTE-Call-Buying (highlighted in the orange box). The afternoon saw an aggressive swing positive in gamma positioning with 0DTE call-buying and put-selling (even as the market sold off - green box)...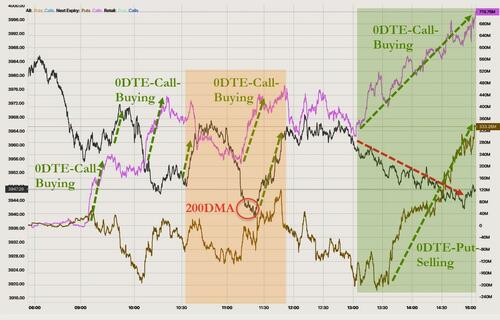 A clearer picture of the use of 0DTE options to lift the S&P off its 200DMA is below...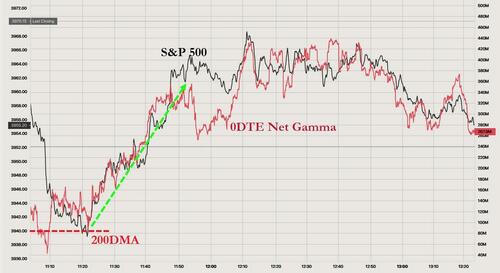 But it wasn't enough as stocks faded back towards the lows and the key technical levels. Nasdaq was the biggest loser on the day along with the S&P, but The Dow and Small Caps managed to get back into the green...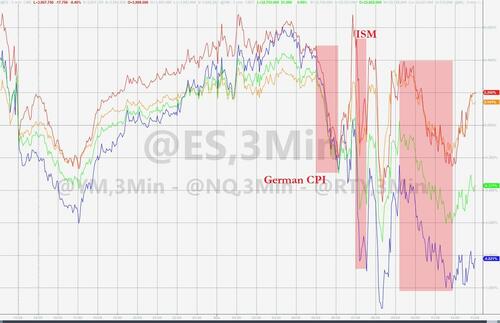 "Most Shorted" stocks were squeezed at the cash open and faded back (again)...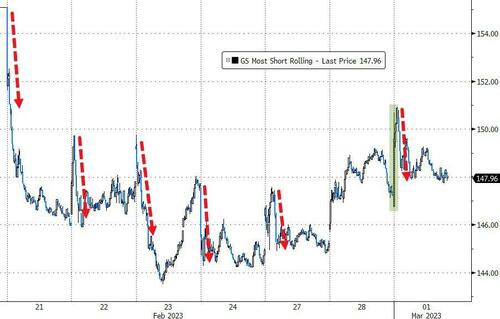 Source: Bloomberg
Treasuries were dumped across the curve with the belly underperforming (30Y +3.5bps, 5Y +9bps, 2Y +7bps). On the week, the short-end (2Y) is the biggest loser...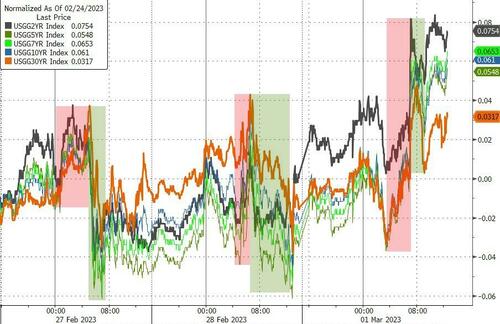 Source: Bloomberg
The 10Y Yield topped 4.00%...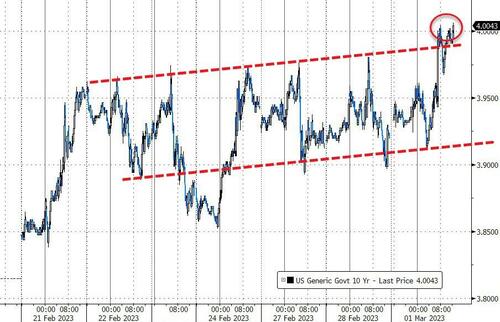 Source: Bloomberg
...for the first time since November's CPI print...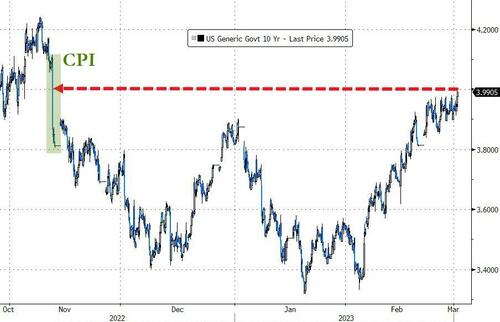 Source: Bloomberg
The market priced in a 5.5% terminal Fed rate for the first time this cycle (Sep 2023) with any hopes of rate-cuts basically gone...
Source: Bloomberg
Also of note, expectations for The ECB's terminal rate rose above 4.00% for the first time today...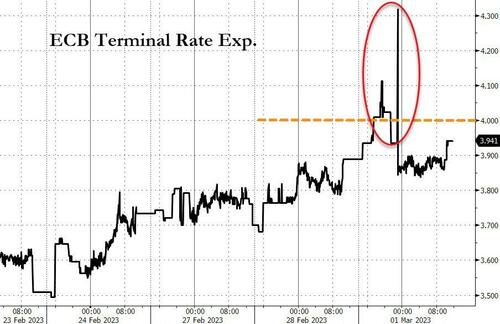 Source: Bloomberg
The dollar was dumped overnight after China's strong PMIs but strengthened a little during the US session...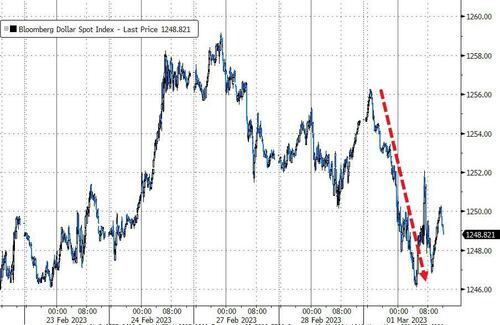 Source: Bloomberg
Bitcoin surged up to test $24k, faded back, then as the last hour of equity trading began, BTC dumped...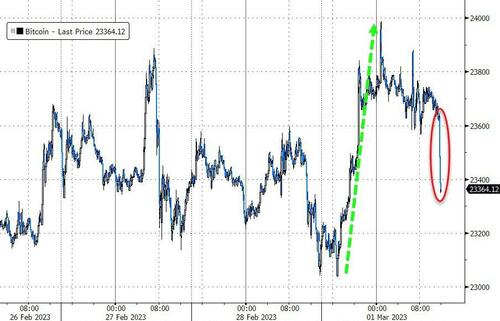 Source: Bloomberg
Oil prices were chaotic today, swinging wildly on China PMIs, German inflation, yet more crude inventory builds, and US PMIs...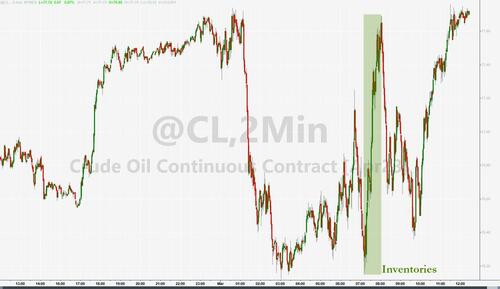 Gold extended yesterday's bounce, topping $1850 intraday...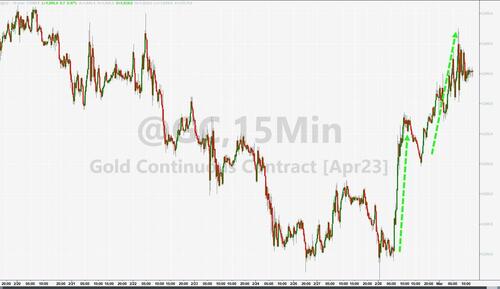 Finally, financial conditions continue to tighten back towards monetary policy reality...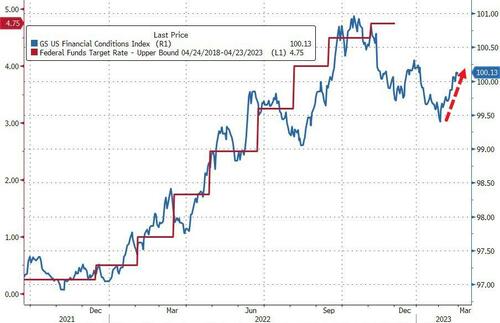 Source: Bloomberg
With a 2-3 week lag, that would suggest that US Macro data is going to start surprising to the downside soon...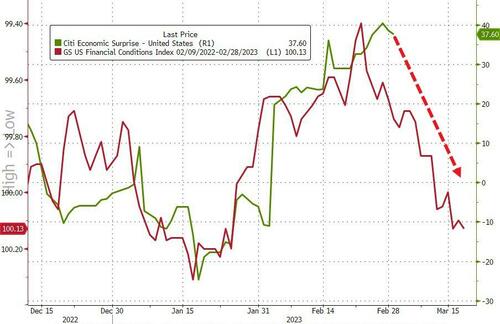 Source: Bloomberg
...which will then prompt pivot talk... which will rally stocks and bonds... which will loosen financial conditions... rinse, repeat.
Loading...