---
Bitcoin & Stocks Dump'n'Pump As Rising Rate-Hike Odds Crush Credit
Short-term interest-rate (STIR) markets are now pricing in a 40% plus chance of a 6th rate-hike by year-end and a 35% chance of 50bps surprise hike in March...
Source: Bloomberg
And a hot CPI print this week could send that March hike probability soaring. If NFIB data is anything to go by, it will be a shitshow...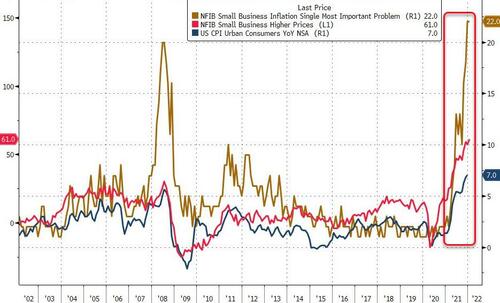 Source: Bloomberg
Let's hope not...
The US cash open today prompted a panic-bid that stalled around the European close. Stocks dipped and then the last hour of the saw a liftathon. All the majors erased yesterday's losses and Small Caps are now up 2% on the week...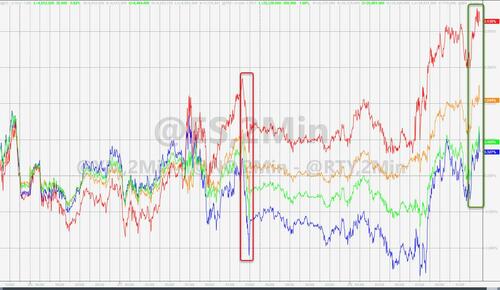 For the 6th day in a row the last day of trading was chaos today (this time a vertical ramp)... (ETF rebalancing, gamma hammer?)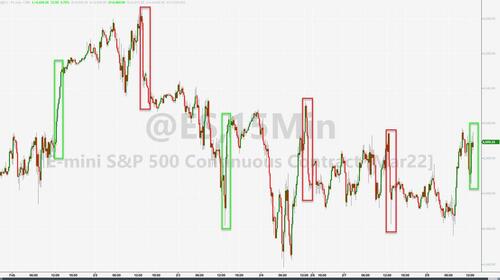 Put action is dominating call action in recent weeks...
PTON made all the headlines today in equity land as fired the CEO, announced layoffs, dumped the company's hardware chief, and announced major cost cutting... squeezing the stock massively higher...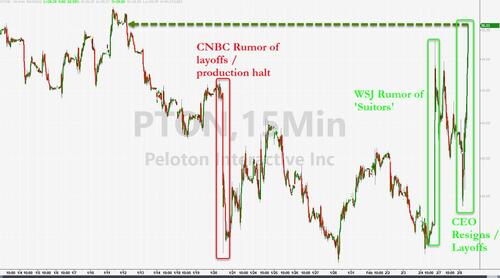 US Credit markets to continue to deteriorate with HYG making new cycle lows...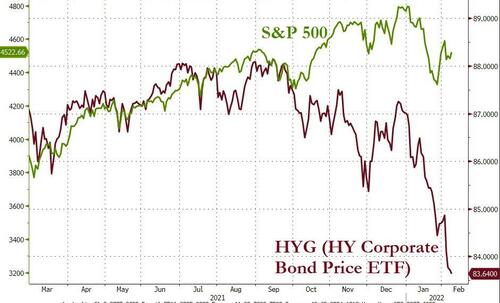 Source: Bloomberg
Treasury yields were higher across the board today, with the short-end underperforming (2Y +5bps, 30Y +3Y)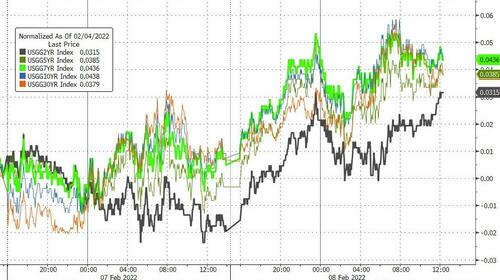 Source: Bloomberg
10Y UST rose back above the crucial 1.95% (convexity-hedging) level, its highest since Nov 2019 (the election)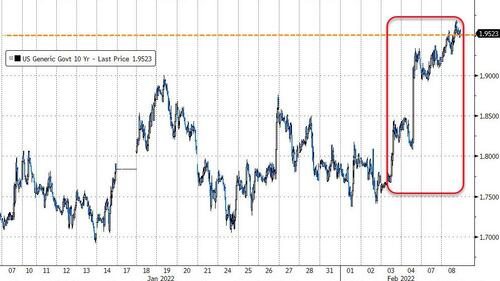 Source: Bloomberg
The yield curve flattened again today and the 1Y forward 2s30s curve will invert imminently...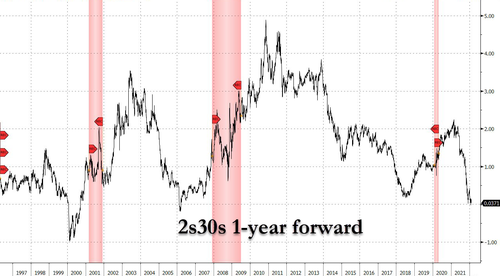 Source: Bloomberg
European sovereign spreads widened further today...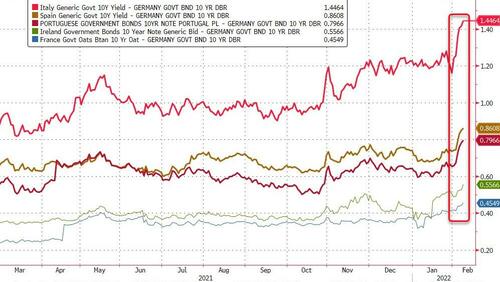 Source: Bloomberg
The Dollar was higher on the day but traded in a narrow range, but still notably below pre-NFP levels...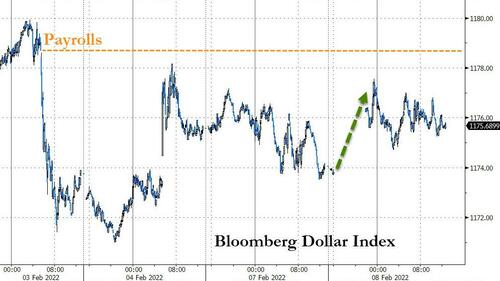 Source: Bloomberg
Bitcoin rallied back above $45k today but faded during the US day session as DoJ announced seizure of the Bitfinex hack haul. The last 30 minutes of US equity trading saw stocks rally... and that lifted crypto too...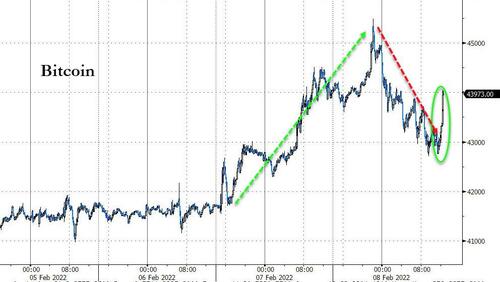 Source: Bloomberg
Gold rallied up to $1830 intraday today...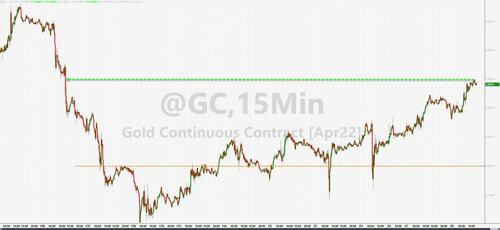 WTI slipped today, closing below $90 ahead of tonight's API inventory data...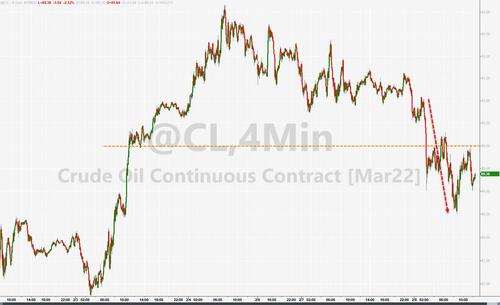 That drop in crude is good news for Biden (or could be)...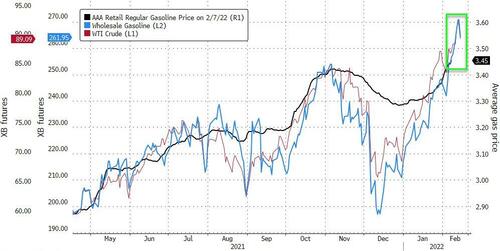 Source: Bloomberg
But this may not last as the path followed by crude prices since the start of last year looks similar to the one they took in 2007 and 2008.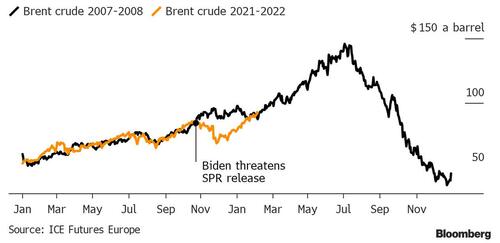 Source: Bloomberg
Finally, we note that it is Europe and US that are allowing (or just putting up with) a notable tightening of financial conditions relative to the other majors...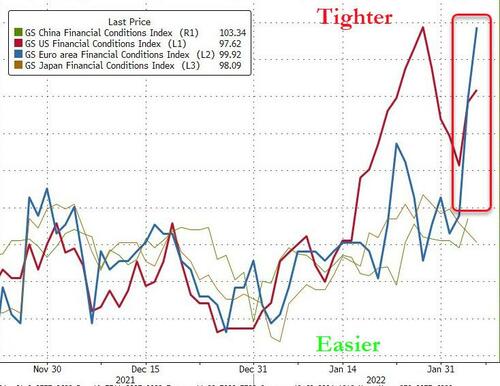 Source: Bloomberg
How long will that be allowed to continue?