---
Block Shares Rebound After Company Issues Response Addressing Short Seller Claims
Shares of payment company Square are edging back toward territory it traded in prior to Hindenburg Research's March 23 report on the company. Today, shares are higher by about 3% after the company issued a more detailed response to the report.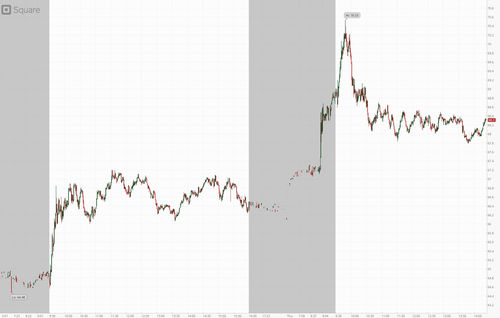 The company said in a response publicized on Thursday that its "compliance and risk teams placed just 2.4% of Cash App accounts on a watch list last year", according to Bloomberg on Thursday. 
As part of the response, the company also admitted that it had 39 million unique users by social security number, differing from the 51 million user number they have highlighted. 
So $SQ just admitted that actual confirmed (unique SS #) Cash App users was 39M at 12/31, vs the 51M they keep highlighting? That seems like a material difference. pic.twitter.com/BZDhCH1wg2

— Diogenes (@WallStCynic) March 30, 2023
The company also said "that transacting actives have conducted at least one financial transaction through the app during the specified period, unlike other companies that count any account that opens their mobile app or loads a webpage as an active account," Seeking Alpha reported. 
Addressing allegations of fraud, Block wrote:
"While it's challenging to arrive at definitive estimates of the amount of fraud and illicit activity, we measure the number of accounts that we "denylist" (a control that prevents, among other things, sending and receiving funds, using a Cash App Card, buying stocks or bitcoin, or taking a loan)."

 "We have additional controls to help prevent known bad actors from returning to the platform," it added. 
Recall on March 23, Hindenburg Research published a report called "Block: How Inflated User Metrics and "Frictionless" Fraud Facilitation Enabled Insiders To Cash Out Over $1 Billion".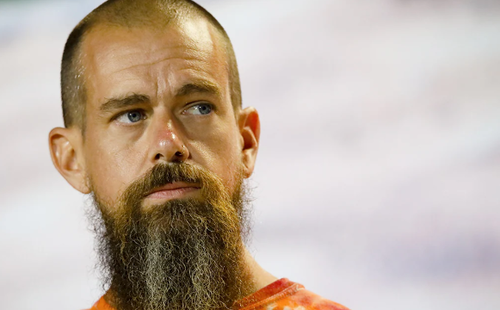 "Most analysts are excited about the post-pandemic surge of Block's Cash App platform, with expectations that its 51 million monthly transacting active users and low customer acquisition costs will drive high margin growth and serve as a future platform to offer new products," the short seller wrote.
The report alleged: "Our research indicates, however, that Block has wildly overstated its genuine user counts and has understated its customer acquisition costs. Former employees estimated that 40%-75% of accounts they reviewed were fake, involved in fraud, or were additional accounts tied to a single individual."
"Even when users were caught engaging in fraud or other prohibited activity, Block blacklisted the account without banning the user," Hindenburg writes. "Block obfuscates how many individuals are on the Cash App platform by reporting misleading "transacting active" metrics filled with fake and duplicate accounts. Block can and should clarify to investors an estimate on how many unique people actually use Cash App."
Loading...