---
Is This Boeing Blowback Or Anger At Lack Of Support For Aramco?
On the second day of the Dubai Airshow, also the same day Saudi Aramco canceled an IPO tour across the US, several Saudi airline carriers made a surprising move to order less Boeing planes, and in one case, even opted to buy Airbus planes instead.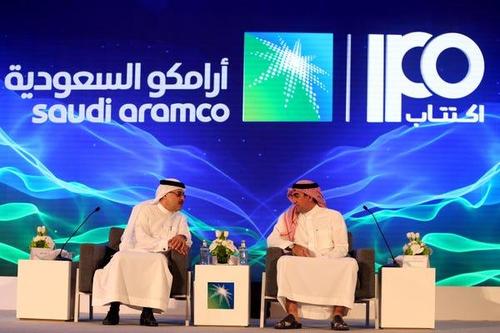 Saudi Aramco canceled an IPO roadshow across the US over the lack of institutional support for the deal.
Bankers wanted comprehensive reports on oil reserves, something that Aramco has hidden from institutional investors. This made it very hard for bankers to value the deal, which created too many uncertainties about valuation.
As a result, numerous Wall Street banks moved to the sidelines, something that has undoubtedly upset Prince Mohammad Bin Salman (MbS) and has likely resulted in a blowback as Saudi airline carriers have just said they will order fewer Boeing planes. 
The world's eyes are on Dubai once again this week as we host the biggest @DubaiAirshow in terms of volume of deals and international participation, with more than 1,300 exhibitors. pic.twitter.com/iegveG2YAN

— Hamdan bin Mohammed (@HamdanMohammed) November 17, 2019
When it came time for Saudi airline flynas on Monday to order Boeing 787-8 jets at the airshow, the carrier instead chose to exercise its option to purchase 40 Airbus A320neo, reported Reuters. Coincidence, or is this a blowback for Wall Street banks' lack of support for the Aramco IPO? 
Another Saudi carrier, called Etihad Airways, said on Monday that they would purchase less 787 Dreamliners than initially thought. Another coincidence, or is another subliminal message from the kingdom to the US?
Meanwhile, at the airshow, Boeing executives weren't selling many planes but focused on calming fears amid two 737Max crashes that killed 346 people in the last year. 
Airbus has so far been the big winner at the airshow, already raking in $30 billion worth of new orders as of Monday afternoon.