---
Boeing Shares Dip After MAX Inspections Finds More Electrical Problems 
After further inspections of 737 MAX jets, Boeing shares dipped Friday afternoon after broader electrical problems were found. 
Last Friday, Boeing released a statement that it had notified airlines about a new electrical issue with "a specific group" of Boeing 737 MAX jets. At the time, Boeing "recommended to 16 customers that they address a potential electrical issue in a specific group of 737 MAX airplanes before further operations."
Airlines grounded dozens of MAX jets from service last week after a production-related electrical insulation fault was found in a backup power control unit.
Now an industry source tells Reuters additional inspections of the MAX jets "have found more electrical problems of the kind that led to dozens of the jets being suspended from service last week." 
Inspections of those MAX jets have now revealed similar electrical issues in other parts of the plane, the sources said, confirming an Aviation Week report.
Shares of Boeing have slumped more than 1% since the news hit.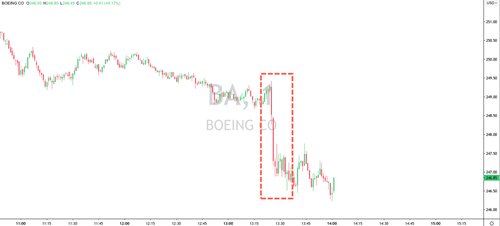 Since returning to service Boeing has had issues with its jets. More than one month ago, a MAX jet suffered engine issues and landed safely at New Jersey's Newark Liberty International Airport. 
What this means is that hundreds of MAX jets now face inspections for electrical flaws.