---
Boeing Sinks After New 'Glitch' Delays 787 Deliveries
Another day, another Boeing airplane glitch?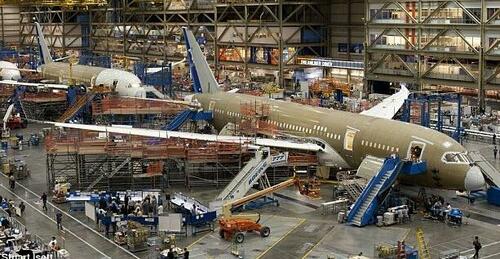 Bloomberg reports that Boeing will delay deliveries of its 787 Dreamliner aircraft after uncovering flawed parts during production, a setback as the planemaker works to meet soaring demand for its long-range aircraft.
The flaw may affect about 90 already-built Dreamliners that the company has not yet delivered, Boeing said on Tuesday.
It will inspect each plane for improperly sized gap-fillers within the horizontal stabilizer, a tiny wing attached to a jet's tail.
"We are inspecting 787s in our inventory for a nonconforming condition related to a fitting on the horizontal stabilizer," Boeing said in a statement.

"Airplanes found to have a nonconforming condition will be reworked prior to ticket and delivery."
BA shares were down around 4% on the news...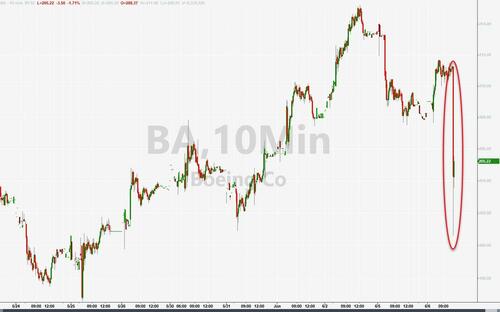 As a reminder, Boeing is also contending with a supplier defect affecting hundreds of its 737 Max jets, and is only just recovering from tiny structural defects that halted Dreamliner shipments during 2021 and 2022.
Loading...