---
Bonds & Big-Tech Bid As Penny-Stock Buying-Panic Explodes
Bucking the recent trend, Nasdaq surged as small caps were purged today...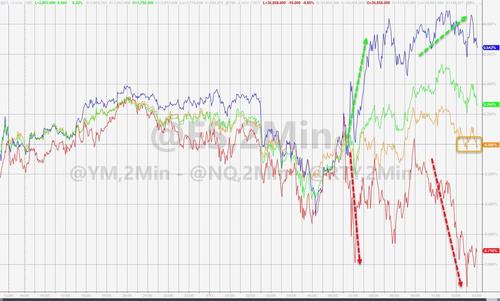 The Dow, helped by INTC today, clung to unchanged on the week but Nasdaq remains red...
Utes and Tech were the best-performing sectors today (barbell much)...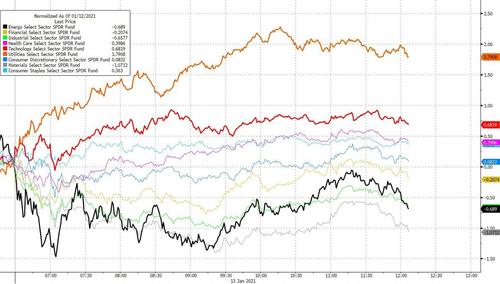 Source: Bloomberg
Growth stocks rebounded today after some recent pummeling... and so did bonds as yields tumbled...
Source: Bloomberg
As Trumpeachment 2.0 was underway, 30Y bonds were aggressively bid at auction, dragging yields down to one-week lows...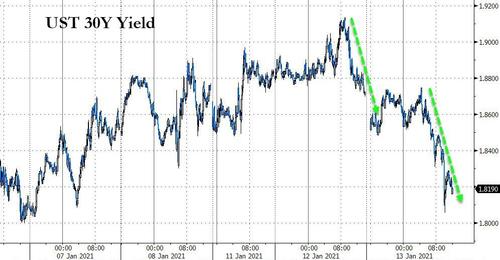 Source: Bloomberg
It seems the death of the bond bull market was nothing but a fleshwound...
But, what really matters is this malarkey - the total and utter explosion in speculative demand for trading penny stocks...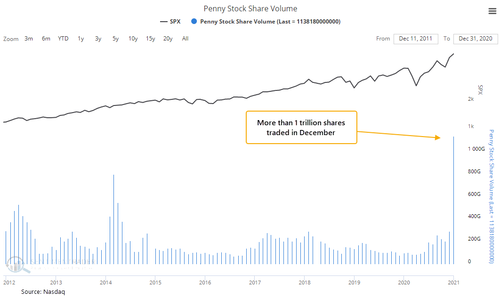 And as Joe Saluzzi pointed out, 6 of the top 10 most active stocks yesterday were priced under $1 and combined for 2.6 billion shares or 18% of the entire stock market.
And thanks to the Robinhood'rs, Bloomberg notes that the lowest priced stocks are outperforming in 2021 (so far)...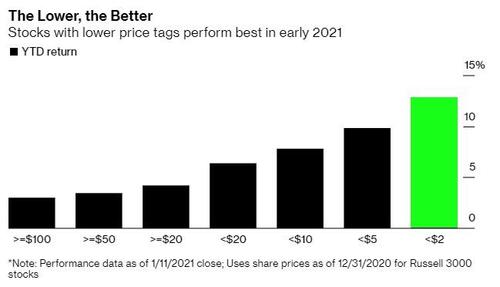 "I thought it was pretty odd," said Saluzzi, co-head of equity trading at Themis Trading.

"I've been around for a long time, I've seen people in chat rooms and retail investors saying 'we can make some money - it's easy.' There's a risk it may not end well."
What is driving this speculative mania? Well that's simple - as JPMorgan notes - "The answer is liquidity which appears to be reverberating once again in an intense manner via retail investors, in a repeat to Q2 of last year."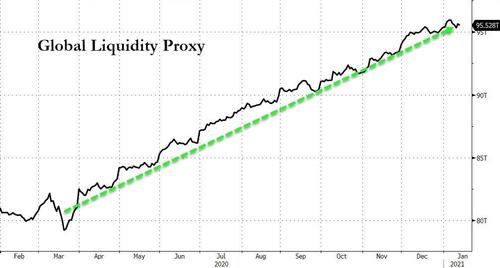 Source: Bloomberg
And with a tailwind like that, who can blame the general muppetry for abandoning all protection (helped by the massive surge in XLE call buying)...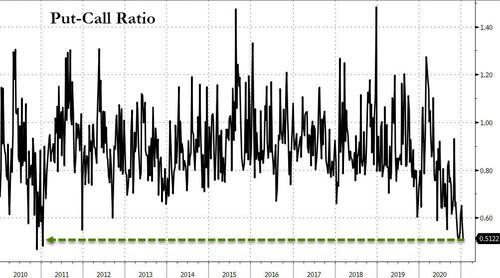 Source: Bloomberg
Treasury yields tumbled (10Y back below 1.10%) and everything 5Y out is now lower in yield on the week...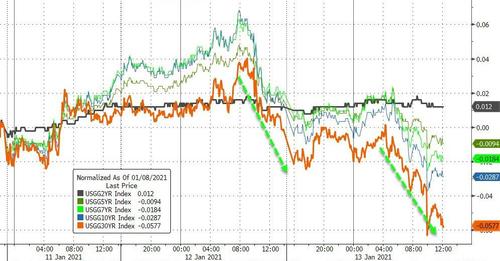 Source: Bloomberg
The dollar pushed higher as Italian politics among other things weighed on the euro...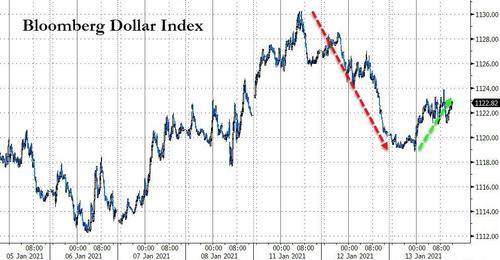 Source: Bloomberg
Crypto was higher on the day with Bitcoin back above $36,000...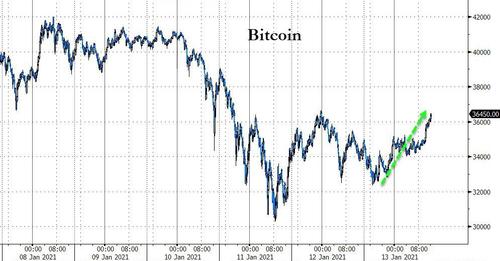 Source: Bloomberg
Gold managed to cling to gains despite dollar gains...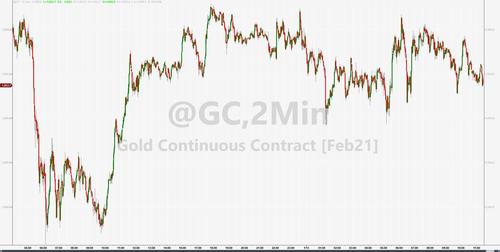 As Real Yields are tumbling (positively for gold) once again...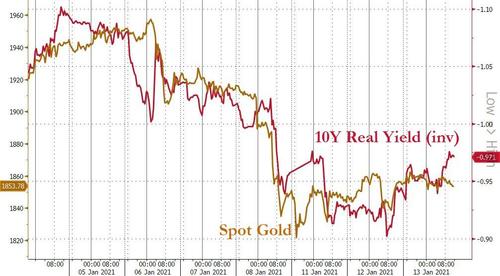 Source: Bloomberg
Oil prices roller-coastered again today, ending lower with WTI losing $53...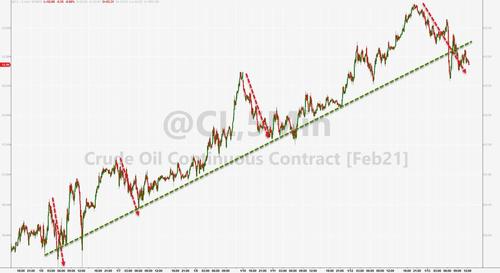 Finally, despite CPI drooling along quietly, agricultural commodity prices are exploding higher...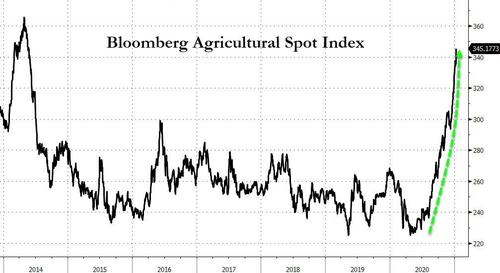 Source: Bloomberg
And here's The Fed:
*FED'S CLARIDA: WE KNOW WHAT TO DO WHEN INFLATION MOVES UP
Soon mate, soon!