As US daily COVID-19 cases hit a record on Friday, recording 45,242, the most significant single-day jump of the entire virus pandemic, several states, including Texas, Florida, and California (states with current flare-ups), are now rethinking reopening plans. 
The emergence of the second coronavirus wave could be problematic for gyms and fitness studios that have recently opened because health officials could quickly shut these facilities backdown. 
One possible alternative that fitness centers could adopt to satisfy health officials in an era of social distancing is yoga domes. 
A pop-up yoga studio in Toronto, Canada, located on the grounds of Lake Ontario-front Hotel X, has installed 50 yoga bubbles that measure 7 feet tall and 12 feet wide.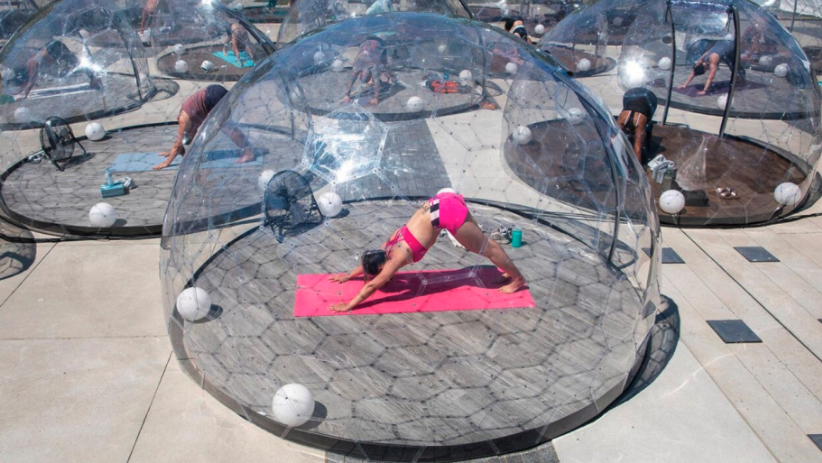 Each bubble is outfitted with heating and cooling systems, allowing attendees of classes to practice safe yoga while minimizing virus transmission risks.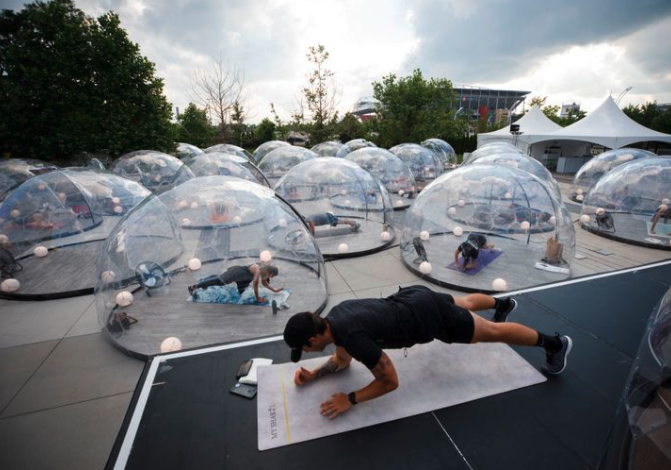 "The domes are our design. We actually fabricate them in Canada here," Steve Georgiev, the yoga event organizer, told Reuters. 
Classes began last week, is hosted by Lmnts Outdoor Studio in conjunction with local yoga studios in the Greater Toronto Area.
"Everybody's been really cooped up for the last few months and haven't been able to go out," Georgiev said. "This allows us to do this in a safe and responsible way, where people get to enjoy … a group fitness activity in a private environment."
A world of social distancing will be here until a proven vaccine is seen and mass-produced. So, in the meantime, get used to COVID bubbles, if that is at the yoga studio or at restaurants.