---
Novogratz On Gold & The Fed's Fairy Tale World
Great interview with Michael Novogratz, Galaxy Digital founder, CEO, and chairman.  He sounds exactly likey the global macro heads at GMM.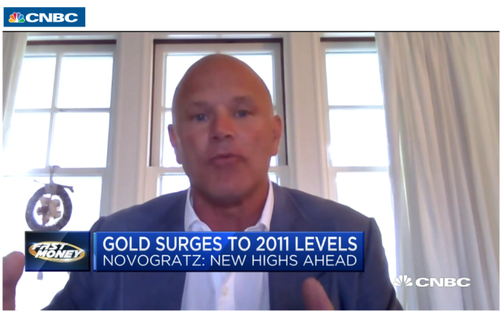 His money quotes from the July 8th CNBC interview should sound very familiar to our readers.
Macro set-up is so perfect for something like gold... central banks around the world keep printing money…more money, more money, more money

Gold is going to take old highs and keep going... we are just starting this move

We are in the irrational exuberance zone in the market but it's hard to figure out where that stops

Get on the airplane just make sure you are in a seat closest to the exit.

We are in a bubble

He [Biden] is going to jack up capital gains taxes to ordinary income... that won't be good for the stock market... but they are going to pump in liquidity

We are early in the cycle

We are in a fairy tale world because the Fed is giving you so much money

The real economy has issues

Disposable income is up on the year, not down, which makes no sense

My friends are getting richer than I am...
Watch the full clip below