---
Cash-Strapped Consumers Travel By Bus To Destination Hotspots
Even though Transportation Security Administration data shows the Fourth of July weekend was the busiest day in US aviation history, there's emerging evidence of an increasing number of travelers taking regional bus carriers to destination hotspots. 
Flix North America, owner of Greyhound and FlixBus, said bookings jumped 63% over the Fourth of July weekend after being up 70% over Memorial Day weekend. 
The exact reason why travelers are resorting to regional bus carriers might be due to constant airport delays (mainly because of a controller shortage), long lines, and lost luggage. However, traveling by plane is expensive. 
We suspect tighter financial conditions and elevated inflation has forced a consumer behavior shift (of mid/low tier consumers) to trade down from commercial airline travel to buses.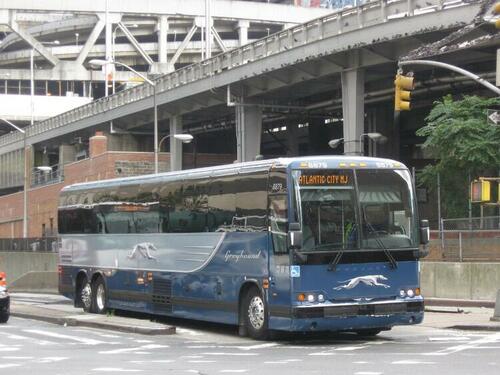 For travel cost comparisons, let's say someone wanted to fly from New York City to Washington, DC. Today's flight would cost roughly $150 versus a Greyhound bus of around $35. 
"Traveling by bus isn't only a Plan B. More road warriors are choosing bus travel from the outset to avoid high fares and airport hassles," Ramin Shabanpour, a civil engineering professor who studies travel behavior at the University of North Florida, told The Wall Street Journal. He said airport congestion is also fueling travelers to consider buses. 
Also, the cost of owning and operating a car is expensive -- if that's paying for insurance, maintenance, and or fuel -- consumers have been battered by two years of negative real wage growth, forcing them to drain personal savings and rack up high credit card debt to make ends meet. 
The surge in bus demand is great news for the bus industry that was crushed in the early days of Covid. Peter Pantuso, president of the American Bus Association, said 30% and 40% of small coach companies have vanished since 2020.
There could be tremendous upside for the bus industry as cash-strapped consumers have figured out that traveling by bus is one of the cheapest options.
Loading...